It's time for Ina Garten's holiday side dishes. The longtime Barefoot Contessa host has all sorts of side dish recipes, from mashed potatoes to glazed carrots. But when it comes to the holiday season, the celebrity chef takes everything up a notch. She makes holiday sides the Barefoot Contessa way by putting a spin on classic dishes. Without further ado, here are some of Garten's picks for holiday sides.
Ina Garten's holiday sides start with Make-Ahead Goat Cheese Mashed Potatoes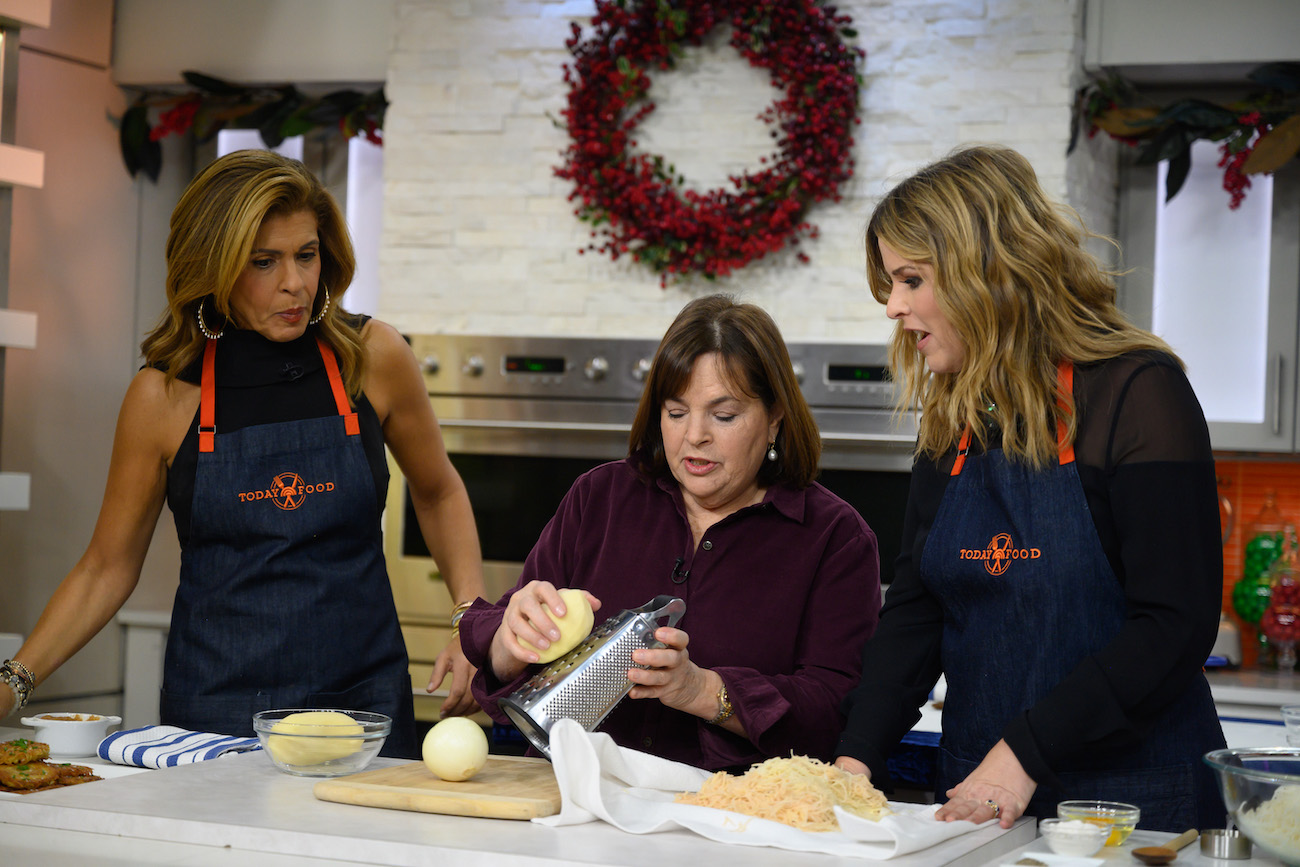 One of her many make-ahead Barefoot Contessa recipes, Garten's goat cheese mashed potatoes are the perfect addition to any holiday menu. Not only can they be prepared in advance but they have that Barefoot Contessa element of simplicity.
According to Food Network, Garten boils and drains the potatoes before putting them through a food mill, one of her favorite kitchen gadgets. Then she stirs in the goat cheese as well as a few other ingredients before putting everything in a dish. After 40 minutes in the oven, Garten's holiday side is ready to serve. 
The Barefoot Contessa makes a side of carrots and parsnips special with orange juice 
Tired of serving glazed carrots as a side dish for every special occasion? Make Garten's Orange-Braised Carrots and Parsnips. She makes them feel worthy of any holiday meal with the addition of orange juice, shallots, and fresh herbs. 
A Barefoot Contessa Foolproof recipe, Garten's vegetable side is no-fuss. It can be served warm or at room temperature. 
Ina Garten's Roasted Broccolini with Panko Gremolata is an easy holiday side
The Barefoot Contessa's popular parmesan-roasted broccoli gets a makeover with this dish. Another vegetable, this Garten holiday side turns up the volume. The 73-year-old uses panko, or Japanese bread flakes, to add some crunch.  Meanwhile, pine nuts and fresh lemon juice add texture and acidity. 
Best of all, Garten's holiday side dish takes 30 minutes to make. And, as the Food Network star once said on Barefoot Contessa: Cook Like a Pro, it's a "side dish fit for a celebration." 
This is about as easy as the Garten holiday side dishes get. The Modern Comfort Food author's Shaved Brussels Sprouts with Pancetta might take 40 minutes to make but the entire process is one "How easy is that?" moment after another. 
To start, Garten cooks the pancetta in a pan on the stove. Once it's cooked she transfers the pancetta to a paper towel to cool. Next, she cooks shallots in the same pan. Meanwhile, Garten shreds the Brussels sprouts in a food processor. Then the Brussels sprouts go in the pan with the shallots. After they've cooked for a few minutes Garten drizzles them with balsamic vinegar. Finally, the brussels sprouts are ready to be topped with pancetta and served. 
Eight ingredients — including salt and pepper — and less than an hour later and Garten's holiday side dish is ready.
RELATED: Ina Garten's Easy Christmas Cookie Recipe Means 'Freshly Baked Cookies in No Time'