As graduation approaches, two undergraduate and two graduate students were awarded the CU Denver Business School's Outstanding Student Award. This award is handed out each semester to four students, nominated by professors, for displaying exceptional resilience and drive while earning their degrees. Each student has demonstrated a passion for academics and for the lynx community. Please join us in congratulating these students and all the Fall 2021 graduates! 
Undergrad Students 
Will Jacobson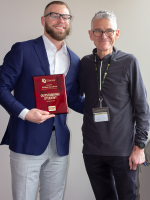 While working to achieve his Bachelor's of Science in Business Administration, Will Jacobson finally found an educational community he is proud to be a part of. As a student that came to higher education a decade after graduating high school, Will never felt at home when it came to academia, but CU Denver encouraged a big shift in his scholastic confidence. As he wraps up his undergraduate degree at CU Denver, Will is proud of the experience he gained as a marketing intern for Visible Network Labs, a CU Alumni-owned company, as well as the relationships he built with numerous mentees. The Business School is excited to recognize Will as a 2021 outstanding graduate for his personal accomplishments and for the time he dedicated to help other students find their place in the lynx community. 
Farai Mpondi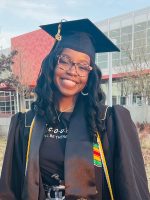 Farai Mpondi came to CU Denver to pursue a degree and represent her community in higher education. As an African American and International Baccalaureate Student, Farai noticed there were not many women of African descent that she could look up to when it came to college. Because of this, she set out to become a model for the youth in her community. While pursuing her Bachelor's of Science in Business Administration, with a specialization in accounting, Farai took every opportunity she could to open doors for other students of color and welcome them into the lynx community. As President of the African Students Union of Auraria at CU Denver, Farai has spoken up about the difficulties experienced by students of color and took it upon herself to create a high school organization called the 'African Student Association' that empowers and mentors high school students on how to prepare and succeed in college. Farai is determined to use her new role as a CU Denver alumni to continue to help other African students rise to their potential. CU Denver Business School is proud to recognize Farai and her role in making higher education a more inclusive and equitable space for all.  
---
Graduate Students  
Kara Daniels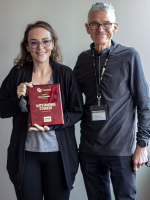 Kara Daniels is an outstanding example of a lynx student that strives to get the most out of her time at CU Denver. As a full-time mom, graduate student, and student employee, Kara has invested her time and energy into the university and speaks highly of all the support and opportunities she received during her time here. Kara started her academic career at CU Denver's Business School and pursued an undergraduate degree in accounting during her own battle with cancer. Kara is determined to demonstrate the significance of higher education to her young daughter and is doing so in stride. Kara originally graduated from CU Denver in 2019 and quickly dove back into the school as a full-time accountant and master's student. Kara will be graduating this semester with a Master's in Taxation and hopes to go on to help secure funding for cancer patients that may not have the resources to receive the care they need. CU Denver Business School is excited to recognize Kara's academic and personal journey and celebrate her as a 2021 outstanding graduate. 
Karishma Kaur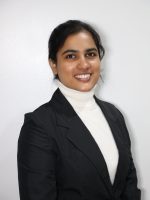 Karishma Kaur originally came to CU Denver's Business School to pursue a Master's in Information Systems. As a dedicated student, Karishma has continued to immerse herself in all the opportunities the school has presented her including working as an essential student worker, and as a member of the Indian Student Association and Women in Business organization. She also spent her time here as the acting President of the Information Systems Association and as a member of the Dean's advisory student council. When asked what has driven her the most in her academic career, Karishma shared the importance of being an inspiration and representation for Indian women in the business community. We are proud to recognize Karishma as a 2021 outstanding graduate and are excited to see her future accomplishments as a CU Denver alumni.   
---
Mentor  
The business school honored an additional awardee this year who went above and beyond to help others as a student mentor.  
Blake Kruthaupt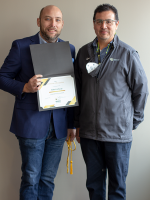 Blake Kruthaupt received special recognition for his service to support student success.  Blake, an international business graduate, mentored four students through their first-year college experience at the Business School. Blake provided resource guidance and community-building to students who otherwise may have been challenged to find support on campus. Service volunteers like Blake aid students in achieving success and CU and its students are lucky to have such passionate volunteers. The Business School would also like to give thanks to all our graduating mentors who have also contributed to our community.