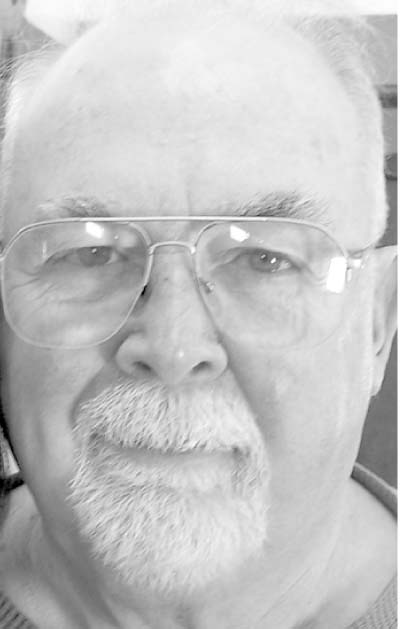 Donald Sutherland passed away peacefully at the Maine Veteran's Home in South Paris on the morning of Monday, December 6, 2021.
We could not be more grateful for their excellent and loving care of Dad and of us. We are equally indebted to our many friends who helped Mom and Dad stay at home for the last few years of their lives. The support and happiness your presence gave them sustained us, as well. We want to especially recognize the team at First Light: Marketa Tikander; Janice Bachelder; Paula Holt; Mary Lindsey; Sejong and Ji Park, Kirsten Wears; the Pfeil family; and Charlie and Kathy Dietrich.
Don was born in Boston on May 15, 1932. He suffered many losses in his life including his parents, all of his siblings, and most recently, his wife Patricia. He is survived by his devoted children and their spouses: Mark and Kim Sutherland of Lakeville, Mass.; David and Trisha Sutherland of Salt Lake City, Utah; and Mary Sutherland and John Masuck of Springfield, Mass. He leaves behind three cherished grandchildren: Erik, Allie, and Nona Sutherland, and nineteen nieces and nephews.
Don quit high school in his senior year in order to help support his family, though he did return and graduate before join- ing the United States Navy in 1952. He served proudly as a Radioman First Class aboard a Gearing-class destroyer, the USS William M. Wood, during the Korean War. He later went on to be the quartermaster of the Harrison VFW for many years. You may remember him sitting at a table in front of Food City in Bridgton, quietly raising money for the VFW by selling raffle tickets or Buddy Poppies. He was proud to share service in the Navy with his son, David. He loved the work he did in the Navy; he loved the traveling; and he loved the sea. He left it because he wanted to find a wife and start a family. He found our mom. They were married 62 years when she passed away in June.
If you knew our dad at all, you knew he could be relied upon to help you in your time of need. If you knew him well, you knew him to be a wry, companionable, soft-hearted man of great tenderness. If you were lucky enough to be one of his kids, you have a lifetime of sweet, funny memories of how much he loved Mom, our extended family, and how much he loved you.
Our dad worked hard to provide a good life for us. He walked us to church every week — and then took us out to get donuts. He took us on "mystery rides" into Boston. He coached baseball and hockey in our hometown of Weymouth, Mass., for many years — his own kids and lots of other people's kids, too. He ran a skating school. With great patience, he taught us all to drive — including Mom. Every summer, he roused us out of bed before dawn to bring us to Bridgton. Here, he swam with us; sailed Beaver Pond with us; listened to ballgames on the radio with us; warmed himself around the bonfire on beau- tiful August nights with us; and drove back to Boston every Sunday for a week of work before he could join us again on Friday evenings. Later in life, he traveled widely in the U.S. for work and, with us, for pleasure. Best of all, he and Mom traveled extensively through Germany, Austria, Switzerland, Italy, and France. Mary had the pleasure of going with them on one trip and Don's sister-in-law, Maureen, joined them twice. These were joyous, hilarious, adventurous times. Dad wanted a family; he wanted to take care of us; and he wanted to see the world. We are so grateful that he was able to fulfill so many of his dreams.
Mom and Dad enjoyed a wonderful life after retiring here in Bridgton — now some thirty years ago. They were so happy here — traipsing around the countryside with their tight-knit group of friends — especially the Dolans, the Maxfields, the Martins, and the Kalipinskis. It's a joy to remember.
This has been a tough year. Our aim is to gather together in celebration of Dad and Mom sometime this coming spring. Rest in peace, Dad, until we all meet again on the other side of this life. You were — and will always be — loved with all of our hearts. Thank you, Dad — for everything. To share memo- ries and condolences with the family please go to www.chand- lerfunerals.com. Arrangements are under the care of Chandler Funeral and Cremation Services, 45 Main Street South Paris.