7 hr 11 min ago
It's 11 p.m. in Kyiv. Here are the latest developments in Russia's invasion of Ukraine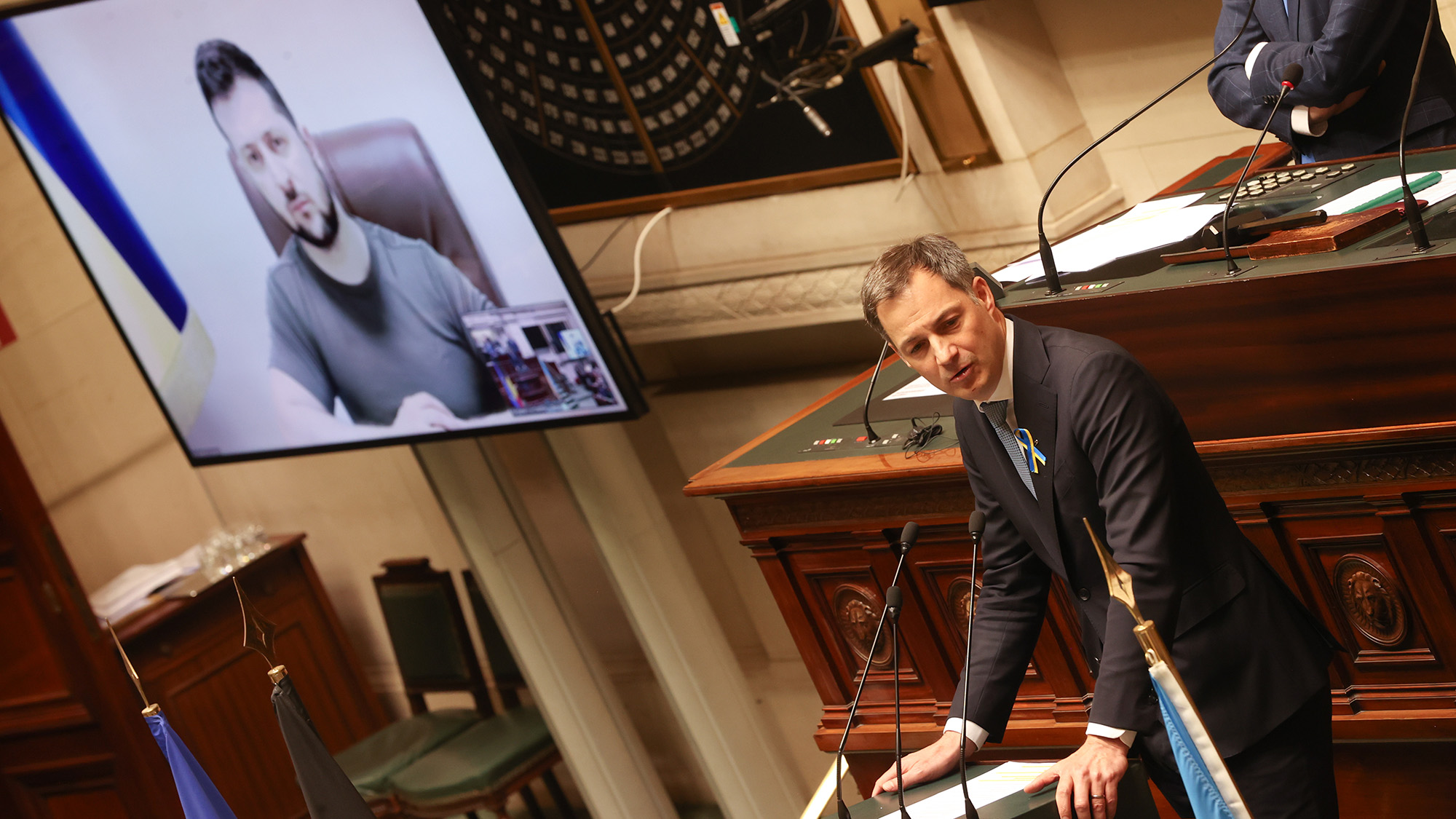 If you are catching up on the latest developments in the Ukraine-Russia conflict, here's what you should know:
From Mariupol: Denis Pushilin, the head of the separatist Donetsk People's Republic, has ordered the formation of a city administration for the besieged Ukrainian city of Mariupol, according to a decree published on the DPR head's website on Thursday, Russian state news agency TASS reported Thursday.
The city is within the boundaries of the Donetsk region of Ukraine. The city was under Ukrainian government control before the war, but the Russian government — which recognized the independence of the DPR in late February — considers the entire region to belong to the separatist republic.
Meanwhile, the evacuation corridor in Mariupol agreed by Ukrainian and Russian officials, announced on Thursday, is "insufficient" to allow the rescue of civilians "in the right conditions," France said.
Rubles for Russian gas: According to a newly signed decree, gas buyers from "unfriendly countries" will need to open and pay from ruble accounts in Russian banks, President Vladimir Putin announced. France, Germany and the UK made statements to say they will not pay for Russian gas in rubles.
Russia withdraws from Chernobyl: The site of the world's worst nuclear disaster in 1986 and its surrounding territory fell into the hands of Russian troops in the first week of the war in Ukraine. But in a Telegram post made on Thursday, Energoatom, the state enterprise overseeing Ukraine's nuclear power plants, said that Russian troops announced their intention to leave and hand over control to Ukrainian personnel. The US is also seeing Russian forces "drawing down" from Chernobyl and from the north and northwest of Kyiv, a senior US defense official told reporters Thursday.
Ukrainian President Volodymyr Zelensky asked the Belgian government to help with "weapons, sanctions, membership of the European Union," adding, "maybe soon the future will pay you back." By the end of Thursday, Zelensky will have addressed 17 global parliaments in a bid to drum up support during Russia's invasion of Ukraine.
NATO secretary-general says Russian troops "are not withdrawing but repositioning": Speaking at a news conference in Brussels for the secretary general's 2021 Annual Report, NATO Secretary-General Jens Stoltenberg said that according to intelligence, "Russian units are not withdrawing but repositioning. Russia is trying to regroup, resupply and reinforce its offensive in the Donbas region. At the same time, Russia maintains pressure on Kyiv and other cities … we can expect additional offensive actions bringing even more suffering," Stoltenberg said.
9 hr 14 min ago
Pentagon: "Half a dozen" shipments of security assistance to Ukraine from US aid package "already arriving"
From CNN's Ellie Kaufman
Pentagon press secretary John Kirby said that "half a dozen" shipments of security assistance for Ukraine has already "flowed into the region" from the $800 million package US President Joe Biden signed on March 16, during a briefing on Thursday.
"Those shipments are already arriving, in fact from the time he signed the order to the first shipment going on its way was like four days Jen, and there's already been a half a dozen shipments that have flowed into the region," Kirby said.
"I can tell you that things aren't sitting long at these intermediate staging shipment sites before they're getting picked up by convoys and getting taken into Ukraine, so four days is pretty quick," he added.
Kirby estimated it will likely take "a couple of weeks" to complete shipments from the $800 million package.
"We don't think it's going to take very long to complete the $800 dollar package, getting it all filled out, we really don't think that's going to take long at all, couple of weeks probably," he said.
The shipments are not all solely weapons. They are a mixture of "weapons systems" and then "support and sustainment items" which includes "food, body armor, helmets small arms and ammunition, medical and first aid kits," Kirby said.
Some weapons systems, like Javelins and Stingers, have been in these first few packages to Ukraine, Kirby added.
"In these first half a dozen or so, there have been weapons systems, there have been Javelins, there have been Stingers, that have gone in as well as medical supplies and body armor and small arms and ammunition," he said.
9 hr 5 min ago
British defense secretary: UK and its allies to send more lethal aid to Ukraine
From CNN's Niamh Kennedy in London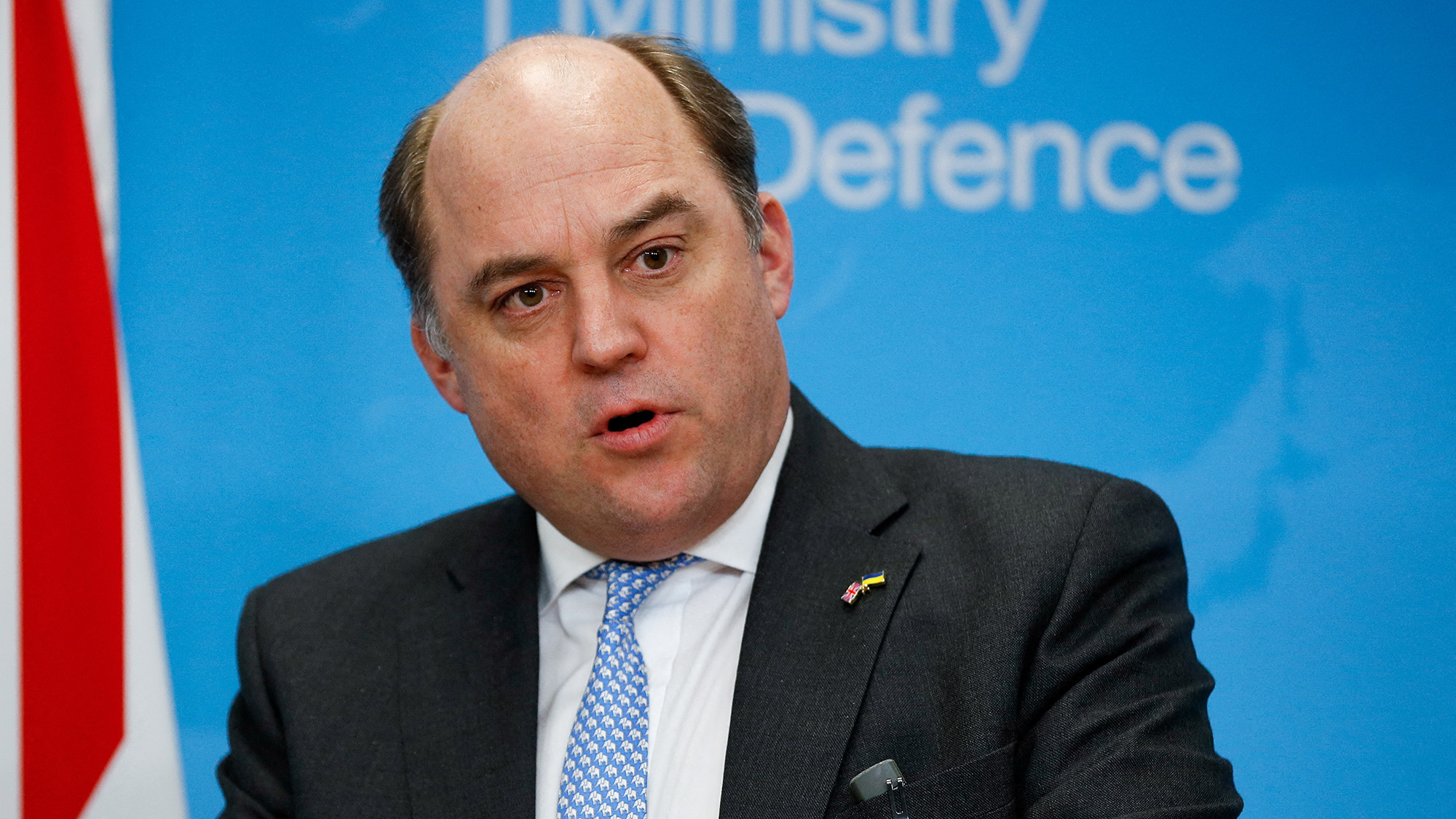 Britain and its allies will send more lethal aid to Kyiv, British Defense Secretary Ben Wallace announced on Thursday following an international donor conference for Ukraine.  
"There'll be more lethal aid going into Ukraine as a result of today. A number of countries have come forward either with new ideas or pledges for more money," Wallace told reporters after the conference involving over 35 international partners wrapped.   
The defense secretary then name-checked the United States as "being at the forefront" of the aid effort.  
What Ukraine needs is "more long-range artillery," Wallace said, as the Russian army digs in and starts "to pound the city's artilleries." 
The war-torn country is "predominantly" looking for equipment to defend its coastline due to "Russian activity down there," Wallace said, alongside protective vehicles and anti-air missiles.  
The reputation of the "great army of Russia" has been trashed by recent losses, the defense secretary said.  
Russian President Vladimir Putin "has now got to live with the consequences not only of what he's doing to Ukraine, but he's also got to live with the consequences of what he's done to his own army," Wallace continued.  
Wallace said Russia's decision to regroup, reinforce and move towards the east of country are familiar tactics from the country's playbook.  
"So, what we've certainly seen is their first efforts have been rebutted in many areas, but in other parts, they will now seek to move towards the east and the south and see what more they can do. And that's why it's really important to keep up inventory," he added.  
9 hr 20 min ago
US State Department: We've seen reports of Americans being detained by Russian military in Ukraine
From CNN's Jennifer Hansler
The US State Department has "seen reports of US citizens being singled out and detained by the Russian military in Ukraine, and when evacuating through … Russian occupied territory or to Russia or Belarus," spokesperson Ned Price said in a briefing Thursday.
"In terms of Ukraine, there have been Americans who have been detained who have since been released," Price said.
"In terms of Russia, we've spoken of a few of these cases, we're just not going to put a number on it," he added.
Paul Whelan, Trevor Reed, and Brittney Griner are US citizens known to be detained in Russia. Price reiterated Thursday that consular access had been granted for Griner, and said that "there has been limited additional progress in terms of other detained Americans."
Earlier this week, the State Department reissued its travel advisories for Russia and Ukraine to warn Americans that they may be singled out for detention by Russian officials.
4 hr 59 min ago
Pentagon: "Small number" of Russian troops repositioning in Ukraine, but no indication they'll "be sent home"
From CNN's Ellie Kaufman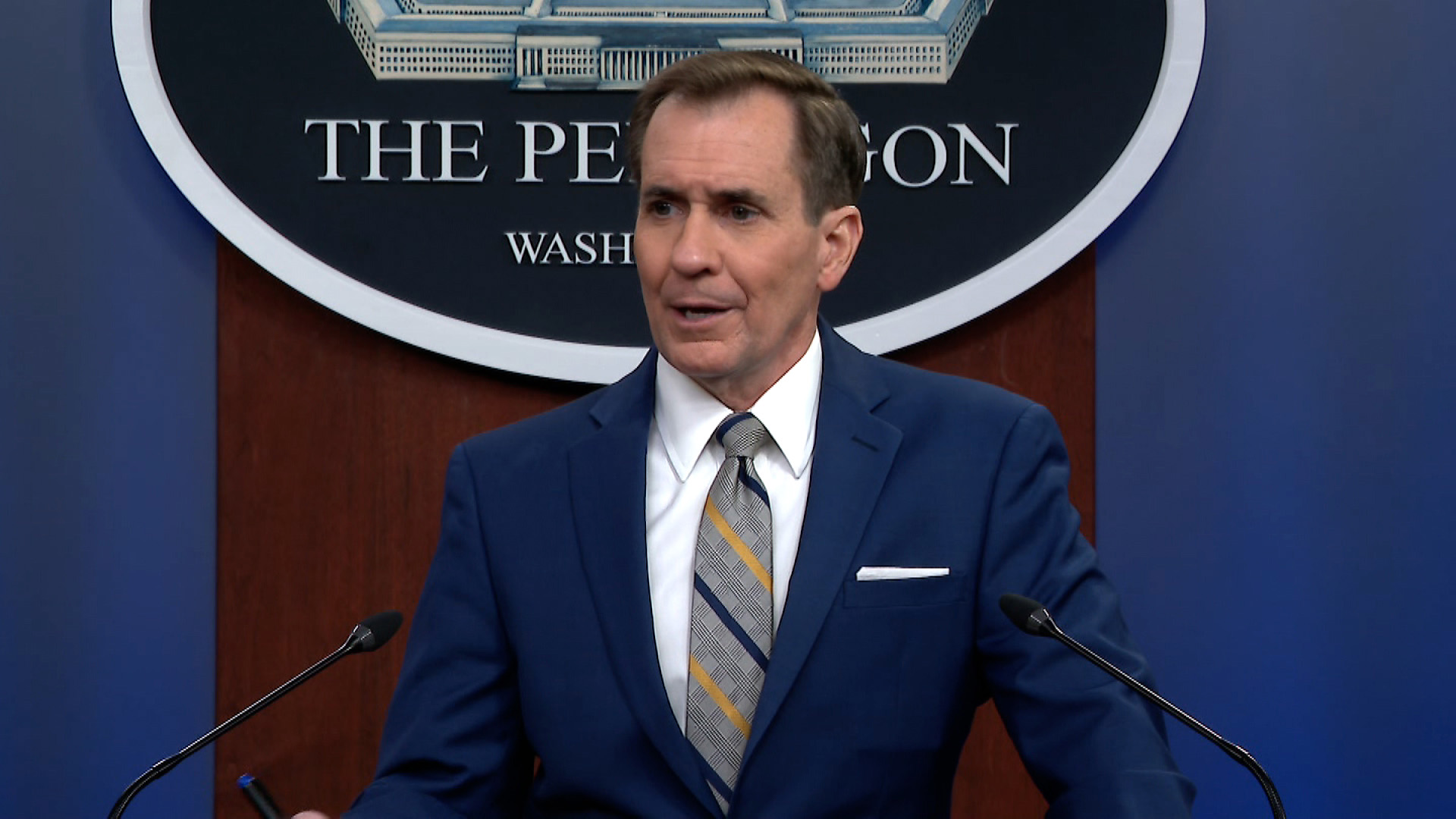 A "small number" of Russian troops are "beginning to reposition," Pentagon press secretary John Kirby said during a news briefing on Thursday.
"It's not exactly clear" where the troops are going, but the US does not "see any indication that they're going to be sent home," Kirby said.
"The best assessment that" the US has is that the troops "are going to reposition probably into Belarus to be refit, resupplied and used elsewhere in Ukraine," he said.
The US has seen some Russian troops departing from the Chernobyl plant facility in Ukraine, Kirby added. Those troops are "leaving to the north to go back again towards Belarus," he said.
Earlier Thursday, Energoatom, the state enterprise overseeing Ukraine's nuclear power plants, said Russian forces have withdrawn from Chernobyl.
"It was confirmed that the occupiers, who seized the Chernobyl nuclear power plant and other facilities in the Exclusion Zone, marched in two columns towards the Ukrainian border with the Republic of Belarus," said Energoatom in a statement published on Telegram.
In late February, during the first week of the war, the plant and its surrounding territory fell into the hands of Russian troops.
Russian troops announced on Thursday their intention to leave and hand over control to Ukrainian personnel, said Energoatom.
CNN's Nathan Hodge contributed reporting to this post.
6 hr 37 min ago
Ukrainian soldiers in Kyiv boast of "stronger morale and spirit" than the Russians as the conflict continues
From CNN staff
It's been more than a month since the start of the Russian invasion in Ukraine, and the impact of the conflict is being felt nationwide.
CNN's Christiane Amanpour traveled to the outskirts of Kyiv, seeing the humanitarian crisis firsthand. Villagers line up, awaiting simple handouts, like bread. One woman tells Amanpour she barely survived the initial onslaught. 
"The first week of the war a shell hit us near the greenhouse," she said. "We had help from strangers around us. They gave us bread and canned food. We wouldn't have managed otherwise."
Four days into the war, Ukrainian defenders stopped a Russian advance. As Amanpour traveled along a riverbank "littered with their skeletons," she ultimately found a veteran fighter, a 40-year-old man who proudly detailed how he and others fought off incoming tanks.
"We all here have one role, to keep the enemy off our land," he said. "[The Russian soldiers] didn't see us, they didn't know we were here, so they just started to work on houses, so I took the tank in my sights and I fired a rocket. And goodbye to him."
Another Ukrainian soldier spoke confidently of his fellow fighters, saying they "are trained better" than the Russians.
"We have stronger morale and spirit because we're at home. They are afraid, but they go because they're made to," he added.
Having fought in the first Russian invasion — in 2014 — the soldier boasted of experience and Ukrainian pride.
"I'm almost sure the Russians are regrouping and not retreating," he told Amanpour. "Besides, we are preparing ourselves to go forward. We're not preparing just to defend here."
An old woman in the village told Amanpour that the current conflict with Russia is sadly not unique.
"I have seen one war and here we go again. I wish [Russian President Vladimir] Putin would go away," she said.
CNN's Christiane Amanpour met with some of the Ukrainian resistence. Here's what they told her:
9 hr 35 min ago
French military intel chief told to step down partly for "failing to anticipate" Ukraine invasion, source says
From CNN's Dalal Mawad and Camille Knight in Paris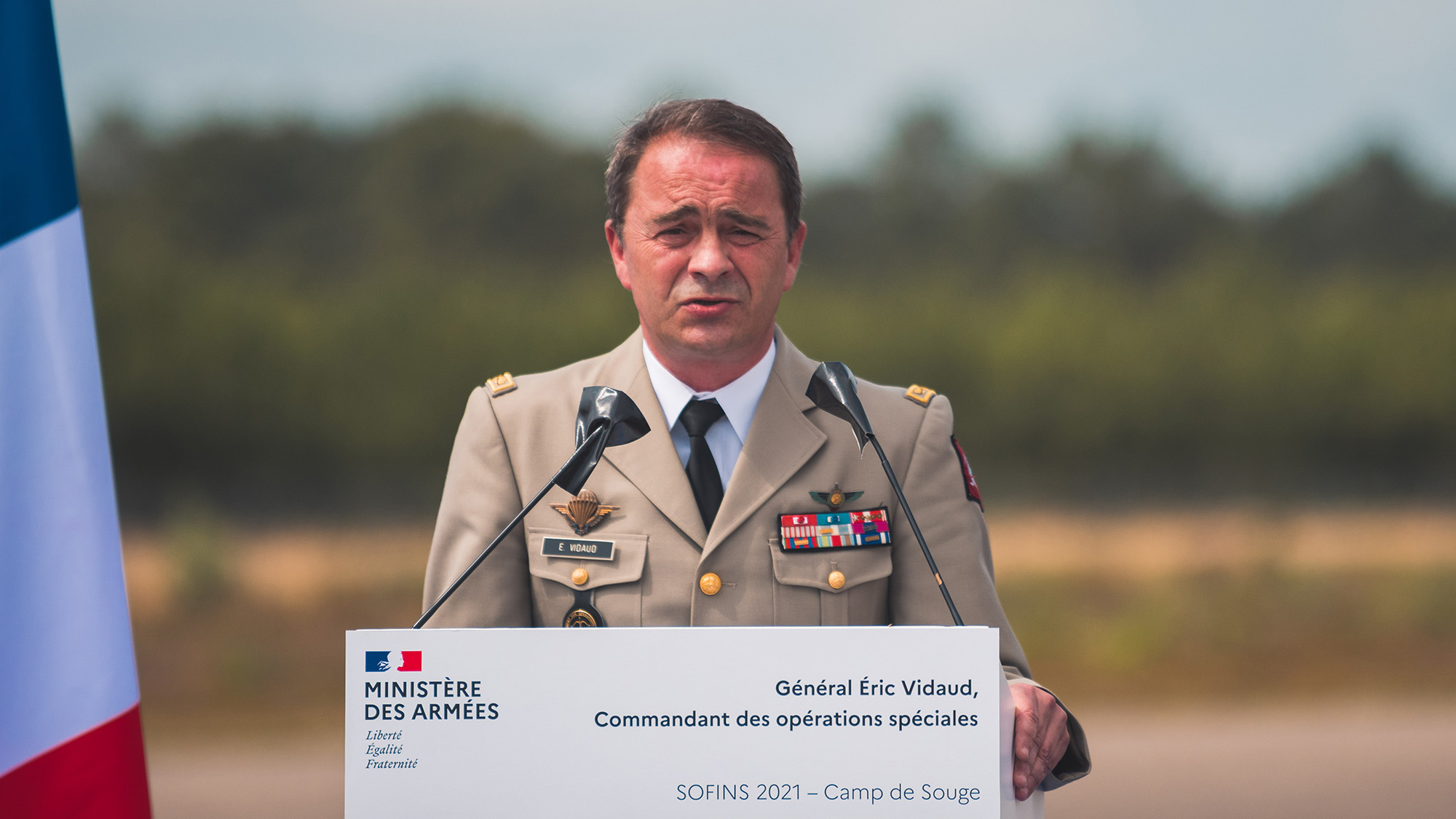 The chief of French military intelligence, Gen. Eric Vidaud, was told to step down from his post partly for "failing to anticipate" the Russian invasion of Ukraine, a military source with knowledge of the matter told CNN.
The source added that Ukraine was not the "only reason" for his departure but that "an internal reorganization of the Directorate of Military Intelligence" was also behind the decision. 
Asked what went wrong with Vidaud's assessment in Ukraine, the source referred to comments made by the Chief of Staff Gen. Thierry Burkhard to the French newspaper Le Monde on March 6 where he recognized shortcomings in the French intelligence assessment of the situation on the ground. 
"The Americans said the Russians were going to invade and they were right," said Burkhard to the French newspaper, while "our services rather thought that the invasion of Ukraine would have a huge cost and that the Russians had other options."
According to the AFP news agency, Alexandre Papaemmanuel, an intelligence expert and professor at the Institute of Political Studies in Paris, said France was aware that its own intelligence had failed on this occasion. But Papaemmanuel said that Vidaud's Directorate of Military Intelligence isn't the only branch of the security services to take the blame. 
Le Monde reported that other entities, such as the powerful foreign intelligence service the General Directorate for External Security, had sidelined the DRM. And a military source told AFP that the DRM's main role was to provide intelligence on operations, not on intentions.
Its services had concluded that Russia "had the means to invade Ukraine and what happened showed that it was right," the source said.
9 hr 31 min ago
Biden: There's some indication Putin is self-isolating and punishing his advisers
From CNN's Maegan Vazquez and Sam Fossum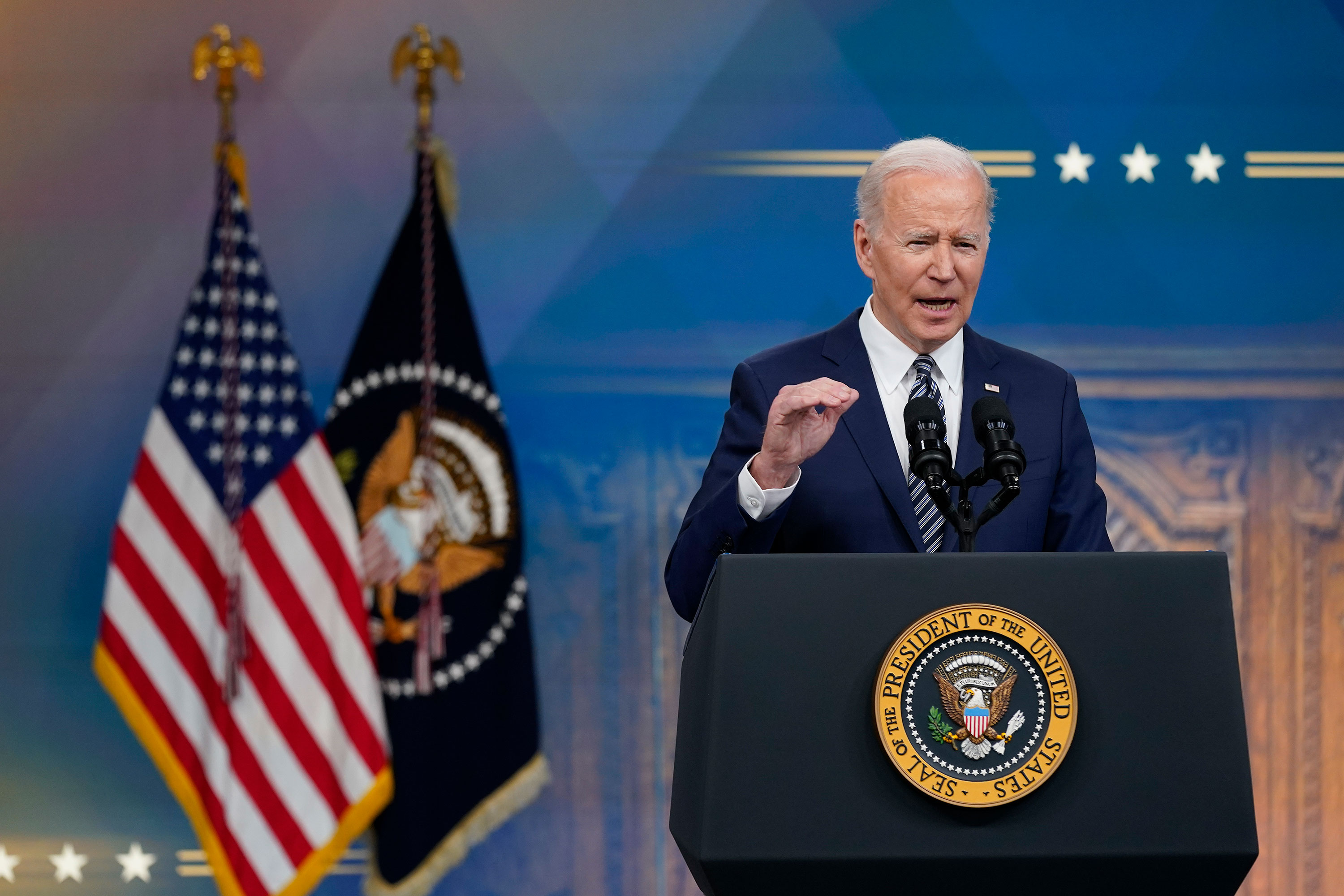 US President Joe Biden on Thursday said there's some indication that Russian President Vladimir Putin is self-isolating and punishing some of his advisers, but added that the US doesn't have much hard evidence to say that with certainty. 
When CNN's MJ Lee asked the President how badly the Russian president is being misinformed by his advisers, Biden responded:
"That's an open question. There's a lot of speculation, but he seems to be — I'm not saying this with a certainty — he seems to be self-isolating and there's some indication that he has, um, fired or put under house arrest some of his advisers." 
"But I don't want to put too much stock in that at this time, because we don't have that much hard evidence," he added. 
US government officials have expressed confidence this week in the intelligence assessment indicating Putin was being led astray by military advisers on the success of the Russian military's performance during the war, which has gone on for more than a month.
Biden also noted that he is "skeptical" that Putin will withdraw all of his forces from around the Ukrainian capital of Kyiv.  
"Thus far there is no clear evidence that he's pulling all of his forces out of Kyiv," Biden said. "There's also evidence that he is beefing up his troops down in the Donbas area. Depending on your view of Putin, I'm a little skeptical." 
He added, "I don't know the answer, but it appears so far that he has not pulled all of — the idea he's pulling of his troops out from around Kyiv and moving south, there's no evidence that he's done that," Biden told reporters following remarks on the US Strategic Petroleum Reserve. 
Biden, however, added that there is evidence Putin is "beefing up" his forces in the Donbas area of Ukraine.
What Moscow is saying: Kremlin spokesperson Dmitry Peskov said earlier on Thursday before Biden spoke that Moscow finds it worrisome that the US allegedly lacks understanding of Moscow's decision-making process, Russian state news agency TASS reported.  
Dismissing comments from the US on Wednesday that Putin is being misinformed by his advisers, the Kremlin said it regrets that its style of work remains unclear to Washington, and such "misunderstanding" results in "careless decisions that have very bad consequences," Peskov said, according to TASS.  
CNN's Zahra Ullah contributed reporting to this post.
10 hr 32 min ago
There is an evacuation convoy moving toward Mariupol, the Donetsk military says
From CNN's Nathan Hodge
A bus convoy for the evacuation of civilians was moving toward Mariupol, the head of the Donetsk regional military administration said Thursday.
However, it was unclear when the vehicles would reach the besieged city, the official revealed.
"The process of evacuation is ongoing," said Pavlo Kyrylenko in a televised briefing. "We will understand how they are progressing closer to midnight tonight. The evacuation convoy has passed Vasylivka. It's difficult to forecast now whether the convoys will reach Mariupol or its seaside. As far as we understand, the convoys are now in Berdiansk. But the enemy has made everything to make it impossible to keep in touch with the convoy in Berdiansk."
Kyrylenko noted that shelling had intensified elsewhere in the region, particularly along the frontline.
"It has increased in geometrical progression," he said. "It's hard to differentiate day from night shelling because they are constant."
"We are conducting some fortification of positions in the south and north directions in order to not just withstand the enemy,, but to defeat them. But now I see not just regrouping of the enemy — this is my subjective opinion — but it seems to me, based on the information that I receive, that there might be more professional servicemen coming in for the enemy to succeed at least in some directions. From what we see, looks like they are re-formatting their groups and relocating their troops in the Donetsk region suburbs."
The Russian military has said it will be refocusing its military efforts in Ukraine's eastern Donbas region.