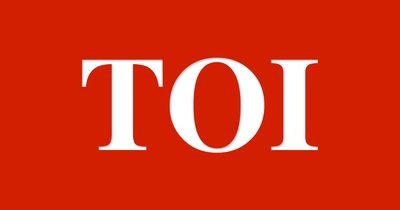 Mumbai: When 12-year-old William D'Souza (name changed) started playing games on his cell phone three years back, his south Mumbai family never imagined they would need police help to tackle his addict-like behavior.
On Thursday, William, now 15, ran away from his Agripada residence after an argument with his family over his addiction. The local police didn't register a compliant but spent days tracing the boy to a distant northern suburb and reuniting him with his family on Sunday.
His family reprimanded him, took away his SIM card and sent him to a psychiatrist in order to check his internet gaming addiction, but the youngster always found ways to play on; on most days, he would walk into railway stations for Wi-Fi connection to continue playing.
Smartphone addiction is now recognised as a mental health/behavior problem, especially among children and adolescents. Studies have shown that a little use of internet has a positive impact on children, while excessive use adversely affects their mental wellbeing.
In William's case, his parents took him to a psychiatrist a few months back to get counselling on the harmful effects of mobile addiction. Yet, on December 23, his mother couldn't reach him and approached the Agripada police for help.
Senior inspector Shriram Koregaonkar instructed API Datta Patil to begin the search operation for the minor. "The child's mother told investigators that sometimes he would be so involved in these games that he would start shivering," said a police officer.
The teenager would reportedly become violent when his family asked him to keep his phone aside. He was initially addicted to playing PUBG, but started playing other games since it was banned in India in September.
As these are multi-player games, he would play with some friends. "The boy's mother would write down the names and phone numbers of the friends that her son played online with. This helped us a lot in his search operation," said a police officer.
When the family took away the SIM card from his phone to prevent him from playing the game all the time, "he would sit at railway stations to use the free Wi-Fi to play games," said a police source.
During inquiry, the family told police that they had a second home in Boisar, Palghar district. They also realized that he played online with a boy living close to their home in Boisar. "We contacted the Boisar boy through a video call and asked him about the missing teenager. He told us that the missing boy was staying with him," said a police source. The Agripada family then immediately left for Boisar to take the child.
Y P Singh, IPS officer-turned-lawyer, said that the government should set up counselling centres to tackle such issues.

FacebookTwitterLinkedinEMail