Panama City Beach is a resort city located in Bay County, Florida, on the Gulf Coast of the United States. The area is known for its beautiful white-sand beaches and is a popular vacation and spring break destination. It has a population of roughly 18,000 people.
Geography And Climate Of Panama City Beach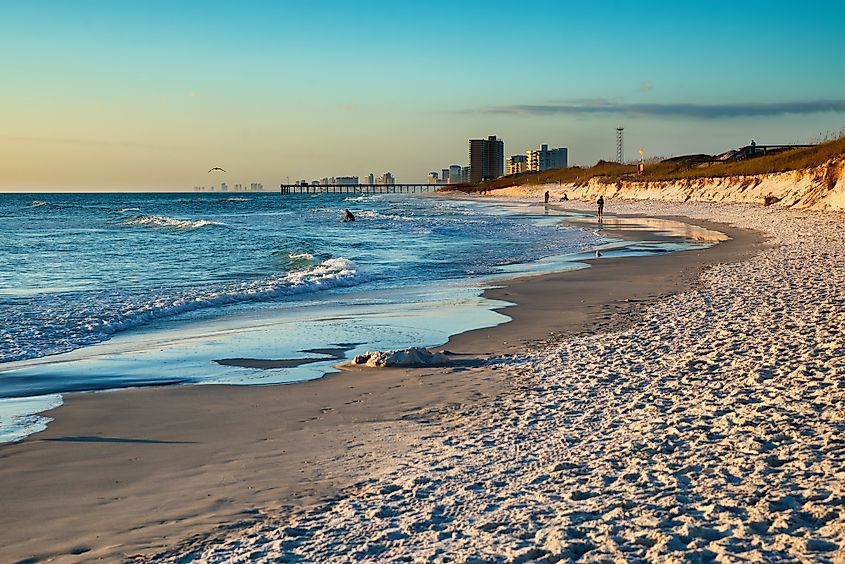 Panama City Beach is located along the Florida Panhandle and borders the Gulf of Mexico. It has a total area of around 48 square kilometers and a shoreline that is 14 kilometers long. The city has a warm and temperate climate, with long hot summers and cool short winters, which also tend to have a lot of wind.
The area also experiences significant rainfall, and wet, cloudy days can occur year-round. The wettest months are between mid-June to mid-September, while the months with the least precipitation are mid-September to mid-June, with the driest month being October.
The hottest time of year is from May to September, with the hottest month usually being July. The cool season falls from early December to March, with the coldest month being January. July temperatures have an average high of 89 and a low of 77, and the January averages are from 63 to 48. 
Attractions And Recreation In Panama City Beach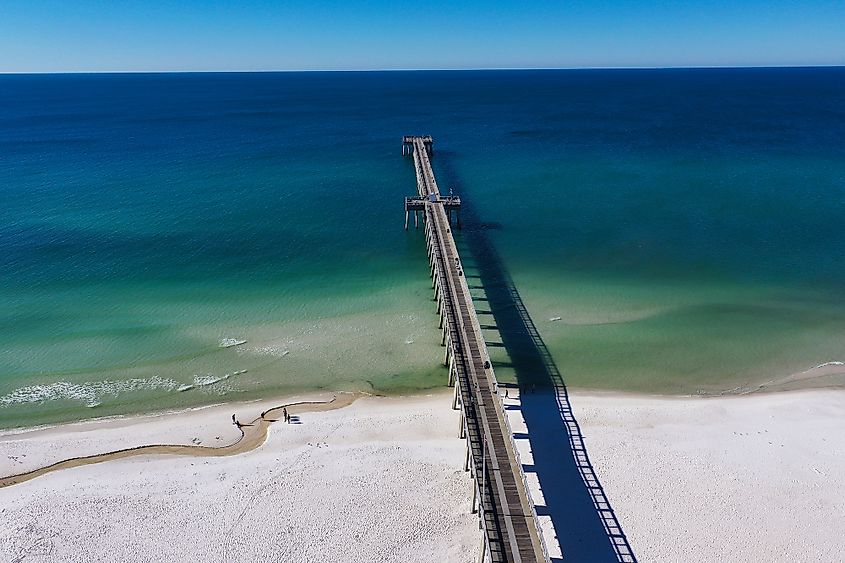 Panama City Beach is a vacation destination and is extremely popular with travelers looking to get away for a beach-front vacation. It is also a common destination for college students on Spring Break, where they travel to party, dance, and enjoy the excellent nightlife the beach city has to offer. 
The self-proclaimed "the world's most beautiful beaches" are a draw for families, couples, and older visitors alike. Swimming, beach lounging, and an abundance of amazing food and drink locations are a huge draw for the laid-back visitor, while others can enjoy swimming, boating, camping, and exploring the protected parklands.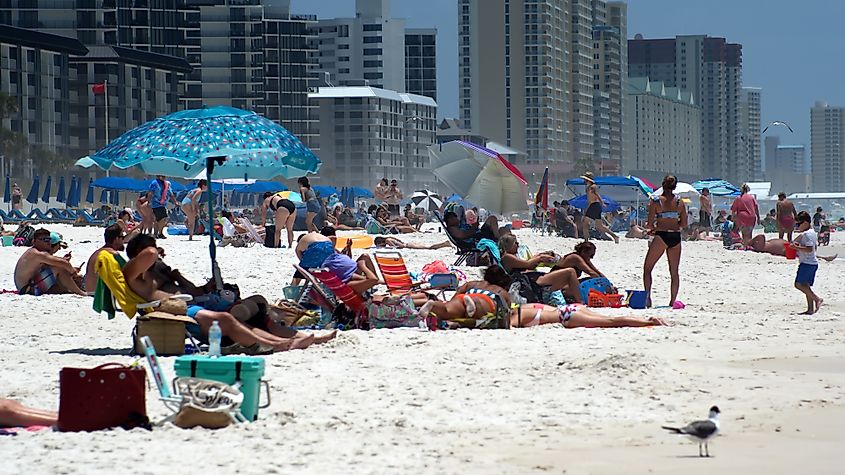 State Andrew's State Park is located just 5 km outside of the city and is a beautiful natural reserve full of hiking trails, excellent bird watching opportunities, camping, biking, fishing, kayaking, and water activities such as snorkeling, scuba diving, and surfing. 
On the other hand, Frank Brown Park is an outdoor area full of recreational facilities and sports areas. It includes the Panama City Beach Aquatic Center, complete with pools and splash pads, as well as baseball and softball fields, soccer fields, outdoor basketball courts, tennis courts, several playgrounds, concession stands, picnic areas, pavilions, a freshwater fishing pond, dog parks, green spaces, an event and festival site, and several walking trails. It is not uncommon for festivals or community events to be hosted in this park space.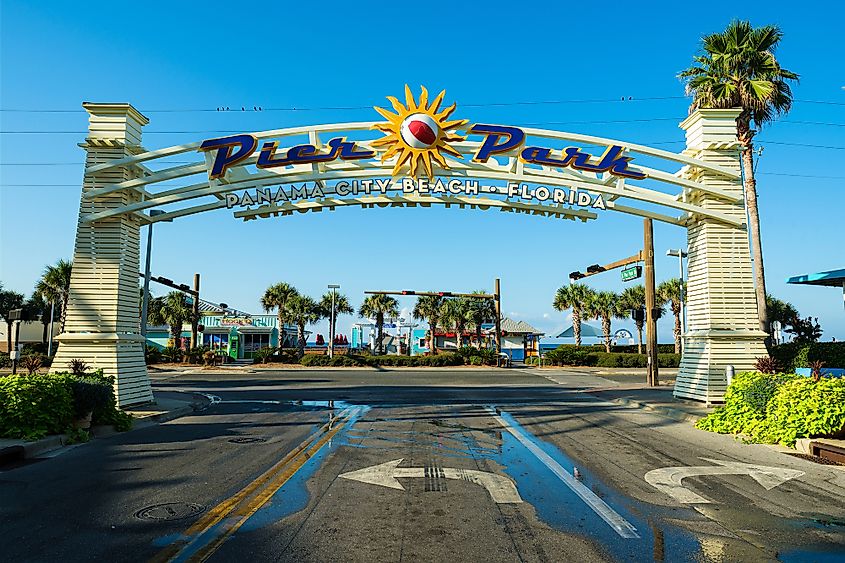 The city also has Pier Park, a large outdoor shopping complex, family favorites Shipwreck Island Waterpark, and ZooWorld zoological park. Water sports are also family favorites, and there are several facilities where kayaks, jet skis, paddleboards, and the like can be rented. 
When the sun goes down, visitors can experience a vibrant nightlife and excellent cuisine right along the waterfront, including world-class seafood restaurants, bars, and clubs. From fishing excursions to eco-tours, beach lounging, and bar hopping, there is something for everyone to enjoy in the beautiful beach city.