10 hr 24 min ago
Fauci to Americans: Cancel your large-scale New Year's Eve party "hugging and kissing"
From CNN's Betsy Klein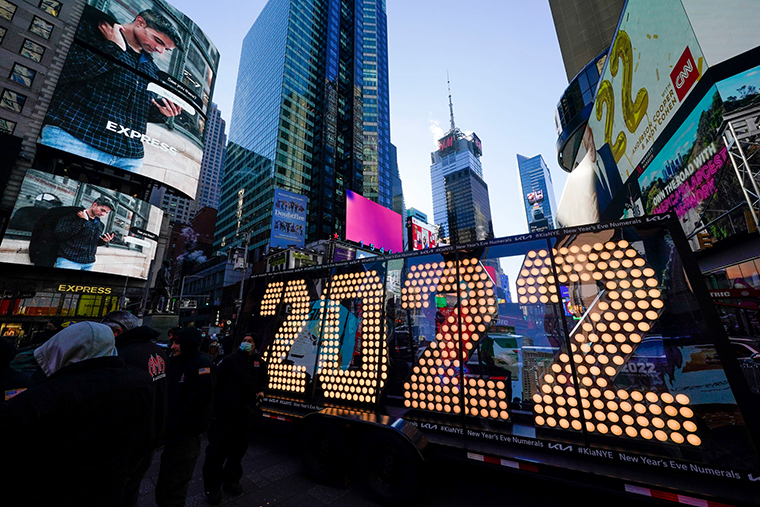 Dr. Anthony Fauci warned Americans against attending large-scale New Year's Eve celebrations this year, suggesting that people opt for smaller gatherings with vaccinated and boosted family and friends as the Omicron variant spreads across the country.
"If you were in a situation with a family setting, in your home, with family — parents, children, grandparents — and everyone is vaccinated and boosted, although the risk is never zero in anything, the risk is low enough that we feel you should continue to go through with those plans of having a home-related, vaccinated, boosted gathering with family and close friends who are also vaccinated and boosted," the President's top medical adviser told reporters during the White House's Covid-19 response team briefing Wednesday.
But, Fauci added, "If your plans are to go to a 40-to-50 person New Year's Eve party with all the bells and whistles and everybody hugging and kissing and wishing each other a Happy New Year? I would strongly recommend that, this year, we do not do that."
10 hr 38 min ago
White House expects contract to purchase 500 million at-home Covid-19 tests "to be completed late next week"
From CNN's DJ Judd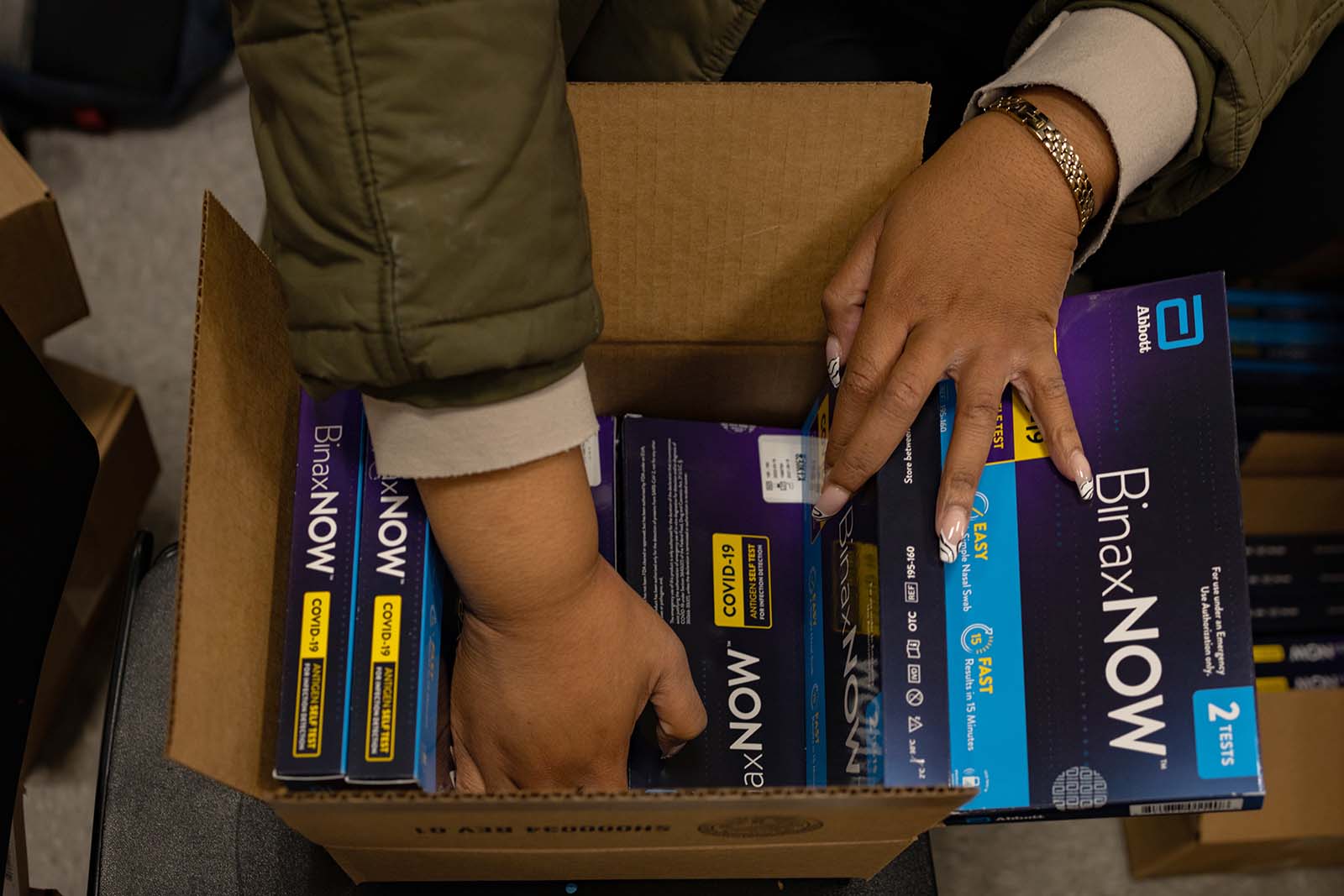 White House Covid-19 Response Director Jeff Zients told CNN's Jeremey Diamond Wednesday that the administration expects the contract for purchasing 500 million at-home rapid Covid-19 tests "to be completed late next week," adding that the Departments of Health and Human Services and Defense "are executing on an accelerated contracting timeline" to speed up distribution. 
"That means that the first deliveries from manufacturers will start in January, we'll set up a free and easy system, including a new website, to get these tests out to Americans," Zients told Jeremy during Wednesday's White House Covid-19 Response briefing. "We're actively working to finalize that distribution mechanism, which includes a website where people will be able to order tests for free, and we'll share more details in the weeks ahead — days and weeks ahead."
As CNN reported earlier Wednesday, the inability to secure enough timely tests for the number of people who want them has led to a new reckoning for Biden's Covid-19 response, while delays in launching the administration's 500 million test purchase led to major disruptions to holiday travel and frustrations around the availability of testing.
Walking along the seafront in Rehoboth Beach, Delaware, Biden said on Tuesday that he'd made "a bit of progress" in distributing the new tests. But he didn't expand on how far along the program was.
Pressed Wednesday on the dearth of available tests, Zients pointed to the administration's efforts to ease testing shortages through federally-run testing sites in major cities. 
"Obviously, demand is stronger in certain areas, even higher," Zients said, "and in those areas, we're supplementing, as you know, with federally run testing sites that we've set up in New York City, as I mentioned, we're doing the same in Philadelphia, New Jersey, and Washington, DC, and we're continuing to work with states to add those federally-run testing sites where needed, but tests are available online, and in many local pharmacies, the rapid, at-home tests."
10 hr 43 min ago
Fauci reiterates domestic travel vaccine requirement remains "on the table" but not necessary at this time
From CNN's Betsy Klein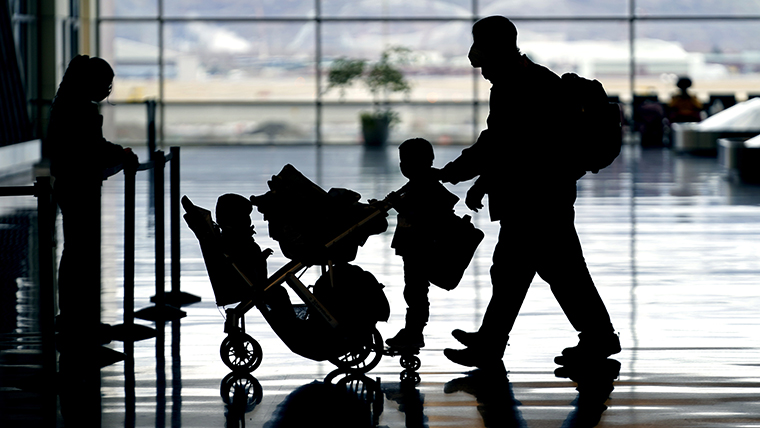 Dr. Anthony Fauci reiterated Wednesday that the idea of a domestic US travel vaccination requirement remains on the table as the Omicron variant spreads across the US, but suggested it was not necessary at this time.
"Everything that is an intervention is always on the table and always discussed, and we discuss it regularly," Fauci, who is director of the National Institute of Allergy and Infectious Diseases, told reporters during Wednesday's White House Covid-19 response team briefing.
Fauci explained that an international travel vaccine requirement was made to help prevent infection and new variants from spreading in the US. A domestic travel vaccine requirement, he said, is different.
"Right now, we feel that the masking requirements and the degree of filtration on a plane is sufficient to keep people safe," he said.
But he left the door open to a future requirement should the situation – and the science – change.
"If there's a need to do more beyond this masking, namely, having a vaccine issue, we will seriously consider that as new information arises. So it's just keeping an open mind that the situation may change, but at this particular time, we do not feel that it is necessary to make that a requirement for domestic flights," Fauci said. 
Fauci had said earlier this week that such a requirement should be "seriously considered." But President Biden indicated Tuesday he would only make the decision if he got that recommendation from his medical team. Biden's chief of staff Ron Klain indicated there will not be any change to the current policy before the argument on workplace vaccine mandates goes before the Supreme Court in January.
10 hr 37 min ago
White House outlines federal support to ramp up Covid-19 testing and treatment across the US
From CNN's Betsy Klein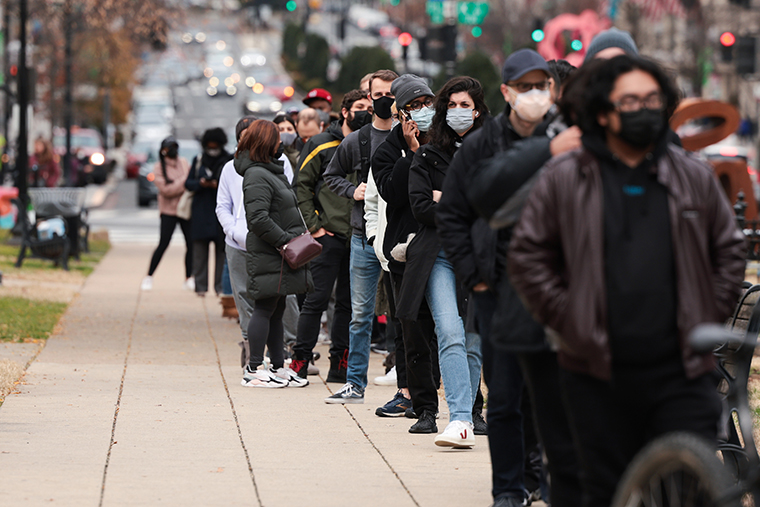 White House Covid-19 response coordinator Jeff Zients offered some new details on federal support for Covid-19 testing and treatment across the country during a briefing Wednesday. 
The Biden administration's Covid-19 response team, Zients said, has been working "hand-in-hand with governors and local health officials across the country to assess and address needs on the ground," something President Biden reiterated to the nation's governors earlier this week.
"Our message for governors around the country is simple: if you need something, say something and we will mobilize quickly to get you the resources you need," Zients added.
In New York, he said, 60 FEMA medical personnel and 30 ambulances arrived last week to help transport patients to hospitals around the states. FEMA has also established nine federally-run testing sites in New York City, with three more opening Sunday.
In Arizona, 20 FEMA paramedics began providing clinical support starting Dec. 24, with 40 more personnel arriving next week to assist with treatment in Maricopa and Pima counties and tribal communities. 
In Indiana, Zients said, 23 military medical personnel started their mission on Christmas Day at University Methodist Hospital in Indianapolis.
In New Mexico, 15 medical personnel from the US Public Health Services Commissioned Corps arrived Monday to provide surge support in Indian country, with 15 ventilators being sent to the state Wednesday and 12 federal personnel arriving next week to assist with vaccinations.
A 23-person military medical team starts supporting Belen Hospital in Green Bay, Wisconsin, on Friday.
A federally-run free testing site will open in New Jersey on New Year's Day, with additional testing sites opening in Philadelphia and Washington, DC, in the "next several days."
Additionally, he added, 1 million gloves, 342,000 masks, respirators, and face shields, and 40,000 gowns have been shipped to states "in the past couple of weeks alone."
"We've been working around the clock to surge reinforcements to communities as they battle Omicron, helping to staff hospitals, administer monoclonal antibody treatments, transport patients, add testing capacity, and get more PPE to where it is needed, and you'll see us continue to act aggressively to address the communities' needs in the days and weeks ahead," Zients said.
11 hr 35 min ago
Spain reduces quarantine for those who test positive for Covid-19 to 7 days
From CNN's Al Goodman in Madrid
The Spanish government has reduced the quarantine time for people who tested positive for Covid-19 from 10 to seven days, the country's health ministry said Wednesday. 
The duration of quarantine for unvaccinated people who were in close contact with positive cases is also reduced to seven days, the ministry said in a statement.  
The government has not clarified when the new isolation requirements will be in place. 
Ahead of the announcement, during his traditional end-of-year speech in Madrid, Spanish Prime Minister Pedro Sánchez said this decision would be "very important to many citizens."
Spain's Health Minister met with the health department chiefs from the regional governments Wednesday afternoon to discuss details.
11 hr 49 min ago
German health minister warns of danger of real incidence rate due to holiday under-reporting of cases
From CNN's Chris Stern in Berlin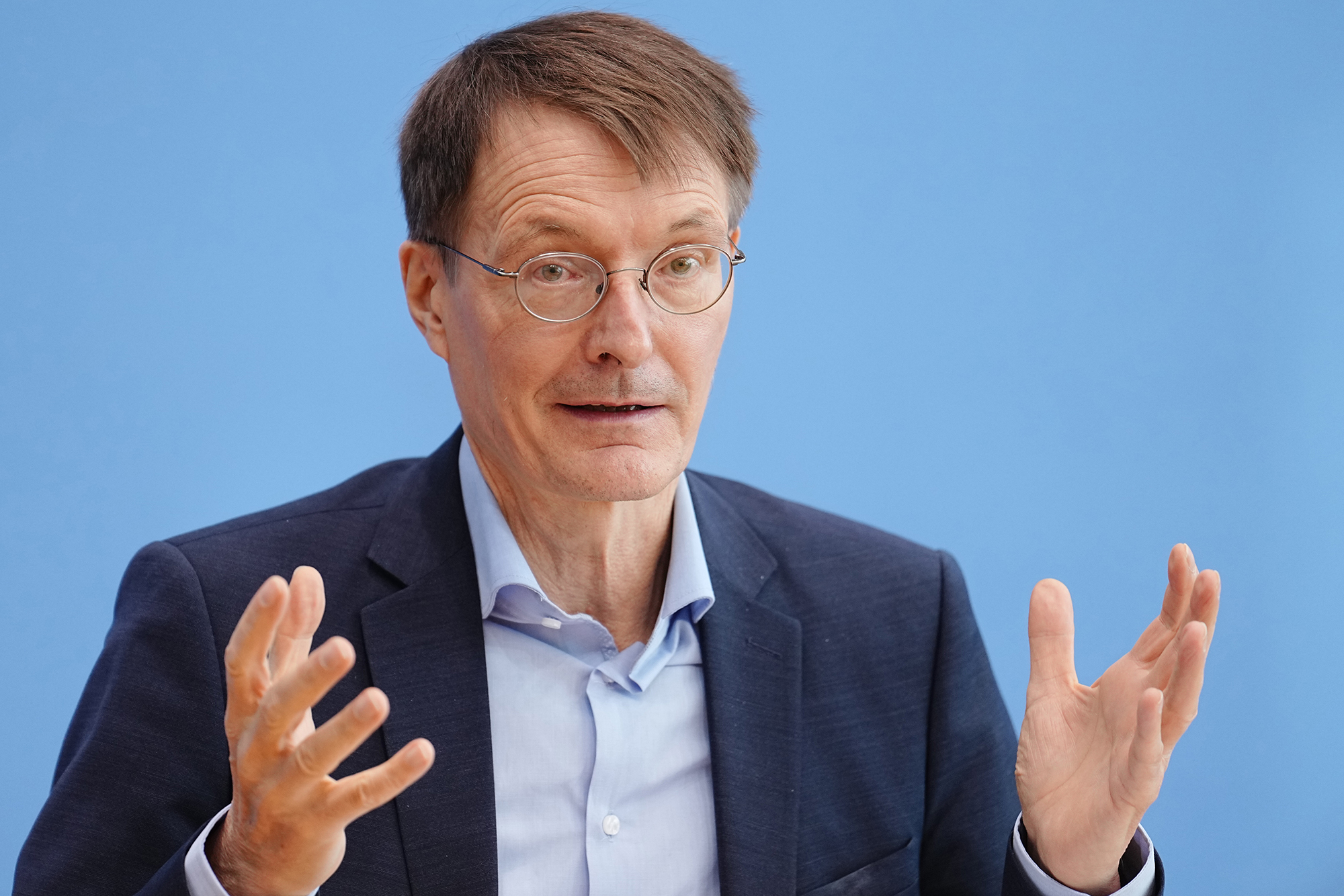 The true seven-day incidence rate of Covid-19 infections in Germany is two to three times higher than reported in current statistics, according to Health Minister Karl Lauterbach. 
Because of the holidays, there is currently a "significant under-reporting" of Covid-19 infections, Lauterbach said.
"The incidence currently reported underestimates the danger we are in," the minister warned, adding that he expects a significant increase in the Omicron variant cases within a few weeks.
11 hr 45 min ago
Former Finnish president tests positive for coronavirus
From CNN's Stephanie Halasz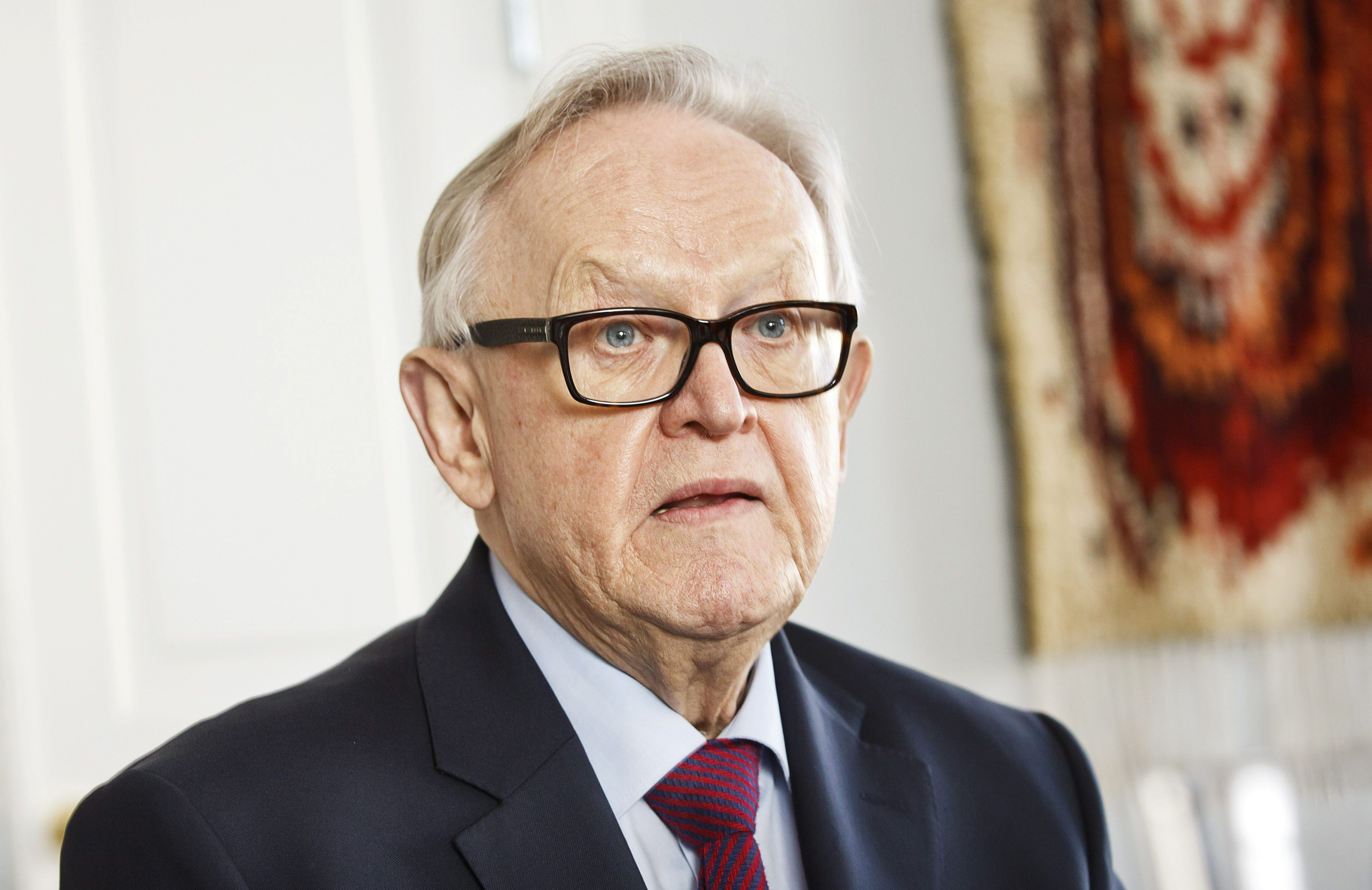 Former Finnish President Martti Ahtisaari has tested positive for coronavirus, his office said in a statement, adding that he is staying in a hospital. 
"President Ahtisaari is doing well under the circumstances, but stays at the hospital for the time being. He tested positive for coronavirus also in March 2020," his office said.
Ahtisaari, 84, was Finland's president from 1994 to 2000 and received the Nobel Peace Prize in 2008.
12 hr 9 min ago
CDC director outlines "areas of science" agency considered to shorten recommended Covid-19 isolation
From CNN's Naomi Thomas
Dr. Rochelle Walensky, director of the US Centers for Disease Control and Prevention, said on CNN's New Day Wednesday the decision to shorten the isolation period for those with asymptomatic Covid-19 infection was driven by evidence around transmission and what isolation protocol people "would be able to tolerate."
"We looked at several areas of science here," Walensky said when asked how the CDC settled on five days of isolation for everyone. "First, the science of how much transmission happens in the period of time after you're infected. We know that the most amount of transmission occurs in those one to two days before you develop symptoms, those two to three days after you develop symptoms. And if you map that out, those five days account for somewhere between 85 to 90% of all transmission that occurs."
CDC "really wanted to make sure" that the first five days were spent in isolation, Walensky said, adding that they were asking people to mask in the last five days. 
They also looked at epidemiology, she said, and they are seeing and expecting even more cases of Omicron, many of which were mildly or asymptomatic. 
Finally, they looked at behavioral science, "what will people actually do when people need to get back to work? What is it that they will actually do? And if we can get them to isolate, we do want to make sure that they're isolating in those first five days when they're maximally infectious." 
Asked if the decision had as much to do with business as with science, Walensky said "it really had a lot to do with what we thought people would be able to tolerate." 
There have been relatively low rates of isolation throughout the pandemic, she said, adding "some science has demonstrated less than a third of people are isolating when they need to." 
"We really want to make sure that we had guidance in this moment where we were going to have a lot of disease that could be adhered to, that people were willing to adhere to. And that spoke specifically to when people were maximally infectious. So it really spoke to both behaviors as well as what people were able to do," she said.
Walensky also said that the old 10 day guidance was "conservative," when asked why they didn't make the change sooner. 
"But, in the context of the fact that we were going to have so many more cases, many of those would be asymptomatic or mildly symptomatic, people would feel well enough to be at work, they would not necessarily tolerate being home and that they may not comply with being home," she said. "This was the moment that we needed to make that decision and those changes."
13 hr 1 min ago
CDC director: If you have Covid-19 symptoms and a negative rapid test, get a PCR test
From CNN's Naomi Thomas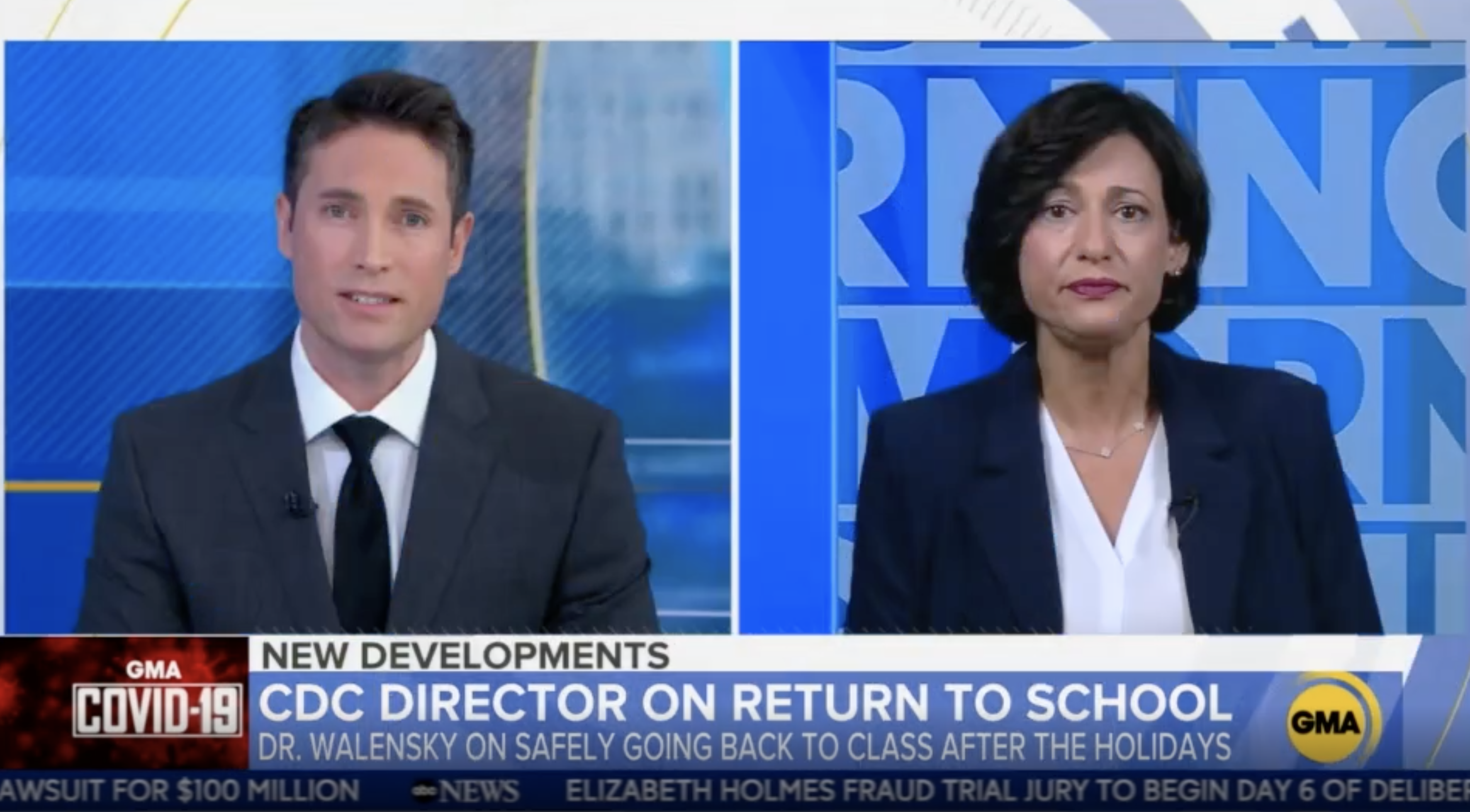 Dr. Rochelle Walensky, director of the US Centers for Disease Control and Prevention, advised people who may have coronavirus symptoms to get a PCR test if they get a negative antigen test.
"We do know that the most sensitive test that you can do is a PCR test, so if you have symptoms and you have a negative antigen test, then we do ask you to go and get a PCR to make sure that those symptoms are not attributable to Covid," she said on ABC's Good Morning America Wednesday.
"Antigen tests still work quite well, and they work well especially in places that we're using them, like in higher education, in test to stay in schools where we're doing several tests, one every other day, every third day, and that's really when they work well as well. So, we still are encouraging their use, they may not work as well as they had for the Delta variant," Walensky continued.
On Monday, the CDC shortened the recommended times that people should isolate when they've tested positive for Covid-19 from 10 days to five days if they don't have symptoms – and if they wear a mask around others for at least five more days.
The CDC also shortened the recommended time for people to quarantine if they are exposed to the virus to a similar five days if they are vaccinated. People who are fully vaccinated and boosted may not need to quarantine at all, the CDC said.
Walensky reiterated the agency's stance that kids "can safely return to school" as long as they are testing for Covid-19 regularly.
"Our recommendations are true for both adults and for children. We do have really clear science now on a test to stay strategy, that if children are exposed, they can safely return to school, as long as they're getting a test every day, every other day, every third day. And we've demonstrated over the last month, new science that demonstrates that's a very safe way to keep our children in school and that's really our goal. Of course, the most important thing we can do to keep our children safe is to get them vaccinated," Walensky said.