4 min ago
Biden announces Nord Stream 2 pipeline sanctions
From CNN's DJ Judd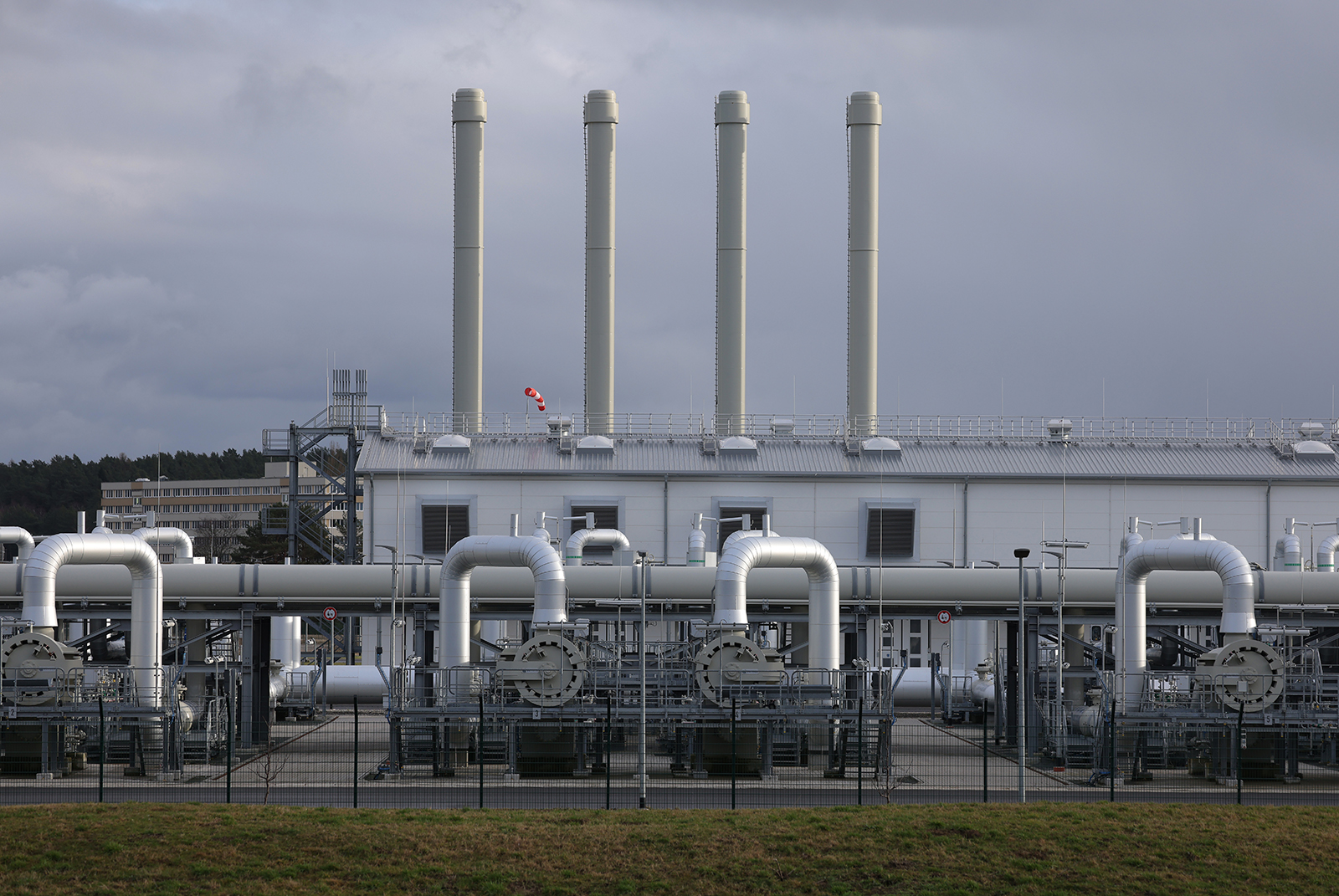 US President Biden formally announced new sanctions on Nord Stream 2 AG, a registered Swiss firm whose parent company is the Russian gas giant Gazprom, and its corporate officers.
"These steps are another piece of our initial tranche of sanctions in response to Russia's actions in Ukraine. As I have made clear, we will not hesitate to take further steps if Russia continues to escalate," the President wrote in a statement.
The President also applauded Germany's decision Tuesday to halt certification of the pipeline, writing, "Through his actions, President Putin has provided the world with an overwhelming incentive to move away from Russian gas and to other forms of energy. I want to thank Chancellor Scholz for his close partnership and continued dedication to holding Russia accountable for its actions."
Earlier today, CNN reported that Biden administration was expected to announce that it would allow sanctions to move forward on the company in charge of building Russia's Nord Stream 2 gas pipeline, after blocking such sanctions last year using a national security waiver.
20 min ago
Switzerland will not be used to circumnavigate EU sanctions on Russia, government says 
From CNN's Chris Liakos
The Swiss government said on Wednesday that it will ensure the country is not used to get around the sanctions the European Union imposed on Russia. 
"Switzerland will not be used as a platform to circumnavigate sanctions imposed by the EU. It will therefore examine the sanctions and then come to a decision. The Swiss authorities are in constant contact with several countries to exchange intelligence on the current situation," the government said in a statement. 
Switzerland may adopt compulsory measures to enforce sanctions adopted by the United Nations, Organization for Security and Co-operation in Europe or the country's main trading partners in order to ensure compliance with international law, in particular respect for human rights, the statement added. 
21 min ago
US secretary of state discusses Ukraine-Russia developments with UK foreign secretary
From CNN's Jennifer Hansler
US Secretary of State Antony Blinken spoke with UK Foreign Secretary Liz Truss on Wednesday, and the two "condemned the Russian Federation's decision to recognize the so-called 'independence' of the purported republics controlled by Russian proxies in eastern Ukraine and send Russian troops to these areas as a 'peacekeeping' force," according to a State Department readout.
Russian troops have moved into the eastern region of Ukraine that Russia has now recognized as "independent," according the prime minister of Latvia — a NATO member — and sources familiar with US intelligence. 
According to the readout, Blinken and Truss also "discussed the extensive bilateral coordination on developing and executing swift and severe economic measures against Russia."
Multiple countries, including the US and UK, have imposed sanctions on Russia.
US sanctions included the family members of those in Russian President Vladimir Putin's inner circle.The Biden administration is expected to announce on Wednesday that it will allow sanctions to move forward on the company in charge of building Russia's Nord Stream 2 gas pipeline, after blocking such sanctions last year using a national security waiver.
1 min ago
US says Russia's actions in Ukraine could create a new refugee crisis and threaten international security
From CNN's Laura Ly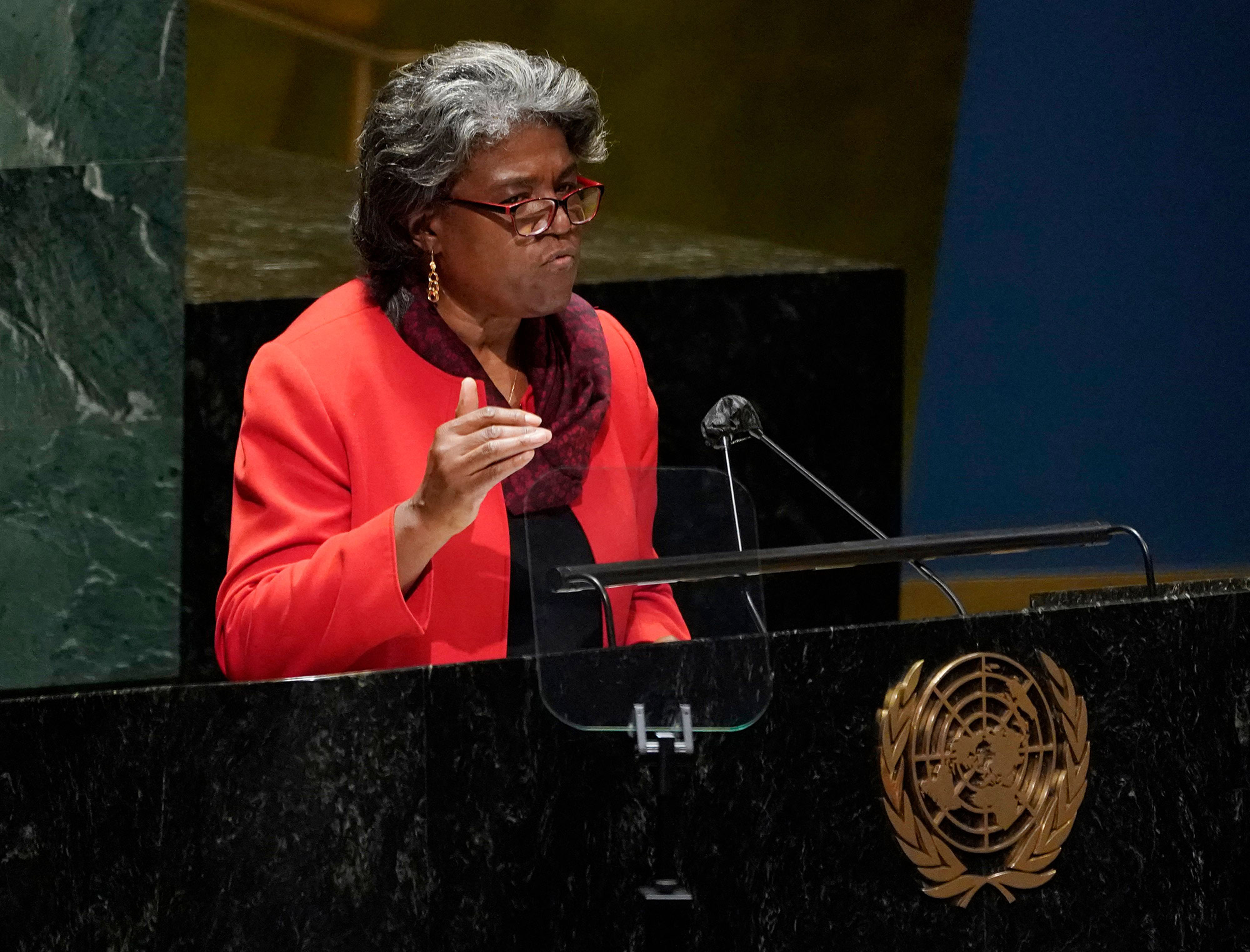 The United States ambassador warned the world at the United Nations General Assembly on Wednesday that Russia's actions in Ukraine could create one of the largest refugee crises facing the world today and that the country's "aggression" threatens international security and community. 
"If Russia continues down this path, it could – according to our estimates – create a new refugee crisis, one of the largest facing the world today, with as many as five million more people displaced by Russia's war of choice and putting pressure on Ukraine's neighbors," Amb. Linda Thomas-Greenfield said.
"The tidal waves of suffering this war will cause are unthinkable," she said.
Thomas-Greenfield said that Russian officials have not heeded calls for diplomacy and that calling for de-escalation on both sides of the conflict allows Russia to continue its campaign. 
"Has Russia headed these calls [for diplomacy]? No. Instead, it has responded with additional actions to undermine Ukraine's sovereignty, including mass disinformation, which we just heard again today, cyberattacks, and efforts to create a 'false flag' pretext," Thomas-Greenfield said. "Colleagues, there is no middle ground. Calling for both sides to deescalate only gives Russia a pass. Russia is the aggressor here."
Thomas-Greenfield once again said that "Russia's aggression not only threatens all of Ukraine, but every member state and the UN itself."
She referenced comments by Russian President Vladimir Putin regarding an "age of empires" and alleged that Putin will use force to "make a farce of the United Nations."
"The United States rejects that firmly. This is 2022. We're not going back to an era of empires and colonies – or to the USSR or the Soviet Union. We have moved forward," Thomas-Greenfield said. "Colleagues, now is not the time to sit on the sidelines. Now is the time to get off of the sidelines. Let us show Russia that it is isolated and alone in its aggressive actions. Let us stand fully behind the principles of sovereignty, political independence, and territorial integrity for Ukraine, and for all member states."
CNN's Laura Studley contributed reporting to this post.
39 min ago
Official: Russian military capabilities along Ukraine border "near 100% of all forces" Pentagon anticipated
From CNN's Ellie Kaufman
Russian military capabilities along the Ukraine border are "near 100% of all forces" that the Pentagon anticipated Russian President Vladimir Putin would move into the area, a senior US defense official said during an off-camera briefing at the Pentagon on Wednesday.
"He is near 100% of all the forces that we anticipated that he would move in. He is getting near at 100%," the senior defense official said.
Putin has a "full range of capabilities" already moved to the Ukraine border, including "significant offensive missile capability," the senior defense official said. 
"He has more than two dozen war ships in the Black Sea. The majority of them are surface combatants," the senior defense official said. "He has a cruise missile capability; he's got ballistic missile capability arrayed. He's got armor, artillery, certainly infantry; he's got special forces."
26 min ago
80% of Russian forces at Ukraine's border are in "forward positions, ready to go," US defense official says
From CNN's Ellie Kaufman and Barbara Starr
Eighty percent of Russian forces amassed on Ukraine's border are "in what we would consider forward positions, ready to go," a senior defense official told reporters during an off-camera briefing at the Pentagon on Wednesday.
Russian military forces "arrayed around Ukraine and Belarus are as ready as they can be," for an invasion, the senior defense official added.
Last week, US Secretary of Defense Lloyd Austin said Russian troops were "uncoiling," and "today they are uncoiled," the official added. 
The troops are "pretty close" to the Ukrainian border, some "as little as five kilometers," the official said. Five kilometers is roughly three miles.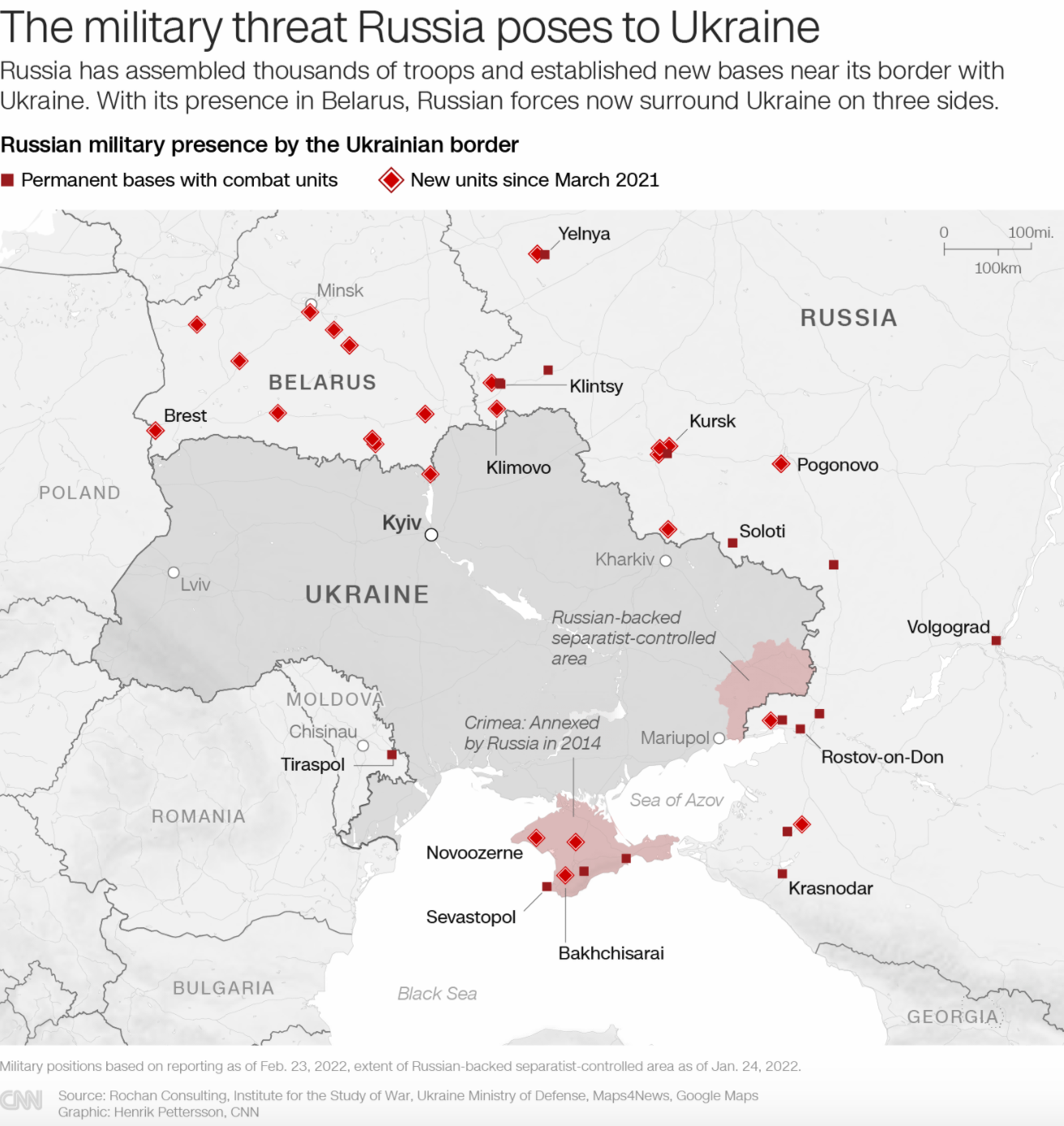 1 hr 1 min ago
On the ground: The view from a Ukrainian village under bombardment by pro-Russian forces
From CNN's Mick Krever in Novoluhanske, Ukraine 
Veronica, 9, will remember the day for the rest of her life. On Monday, a shell landed in her living room. Mercifully, she and her parents were in their kitchen, a separate building, when it struck.
The explosive ripped out the bathroom wall, and stripped the ground floor to its foundation. The concrete panels holding up the second floor now sag — they're on the verge of collapse. The wooden staircase to the bedrooms trembles underfoot. Veronica's room is strewn with detritus, its windows shattered by the shockwave.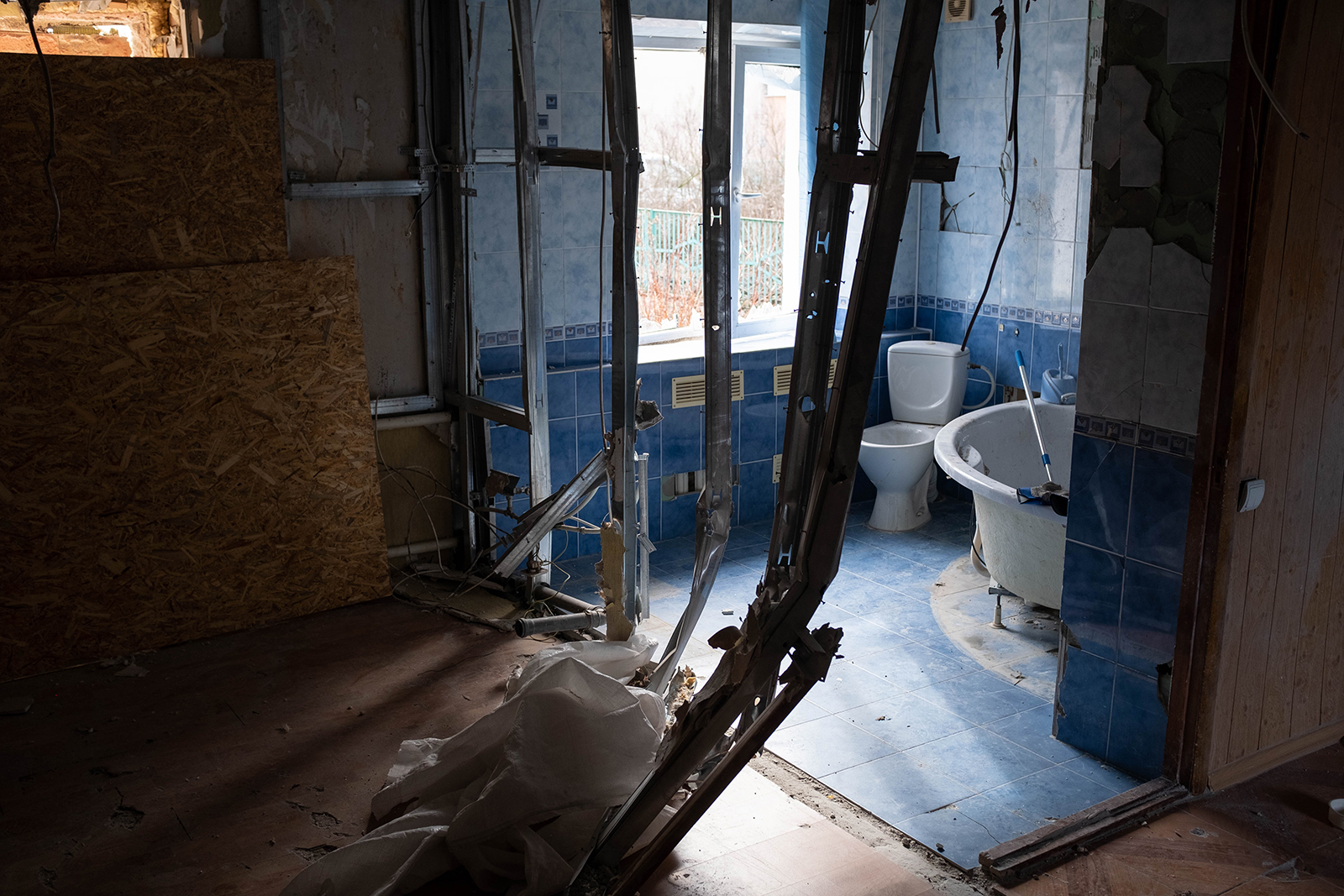 The overriding fear for the people here in Novoluhanske, in eastern Ukraine, is not a full Russian invasion, but an escalation of the shelling they have already been living with for eight years.
They live in the Ukrainian-controlled part of the Donetsk Oblast, or region. Just a few hundred meters from here are the frontiers with the Russian-backed breakaway enclaves. The bombardment coming from those territories in the past five days is the worst the residents of this village have ever seen.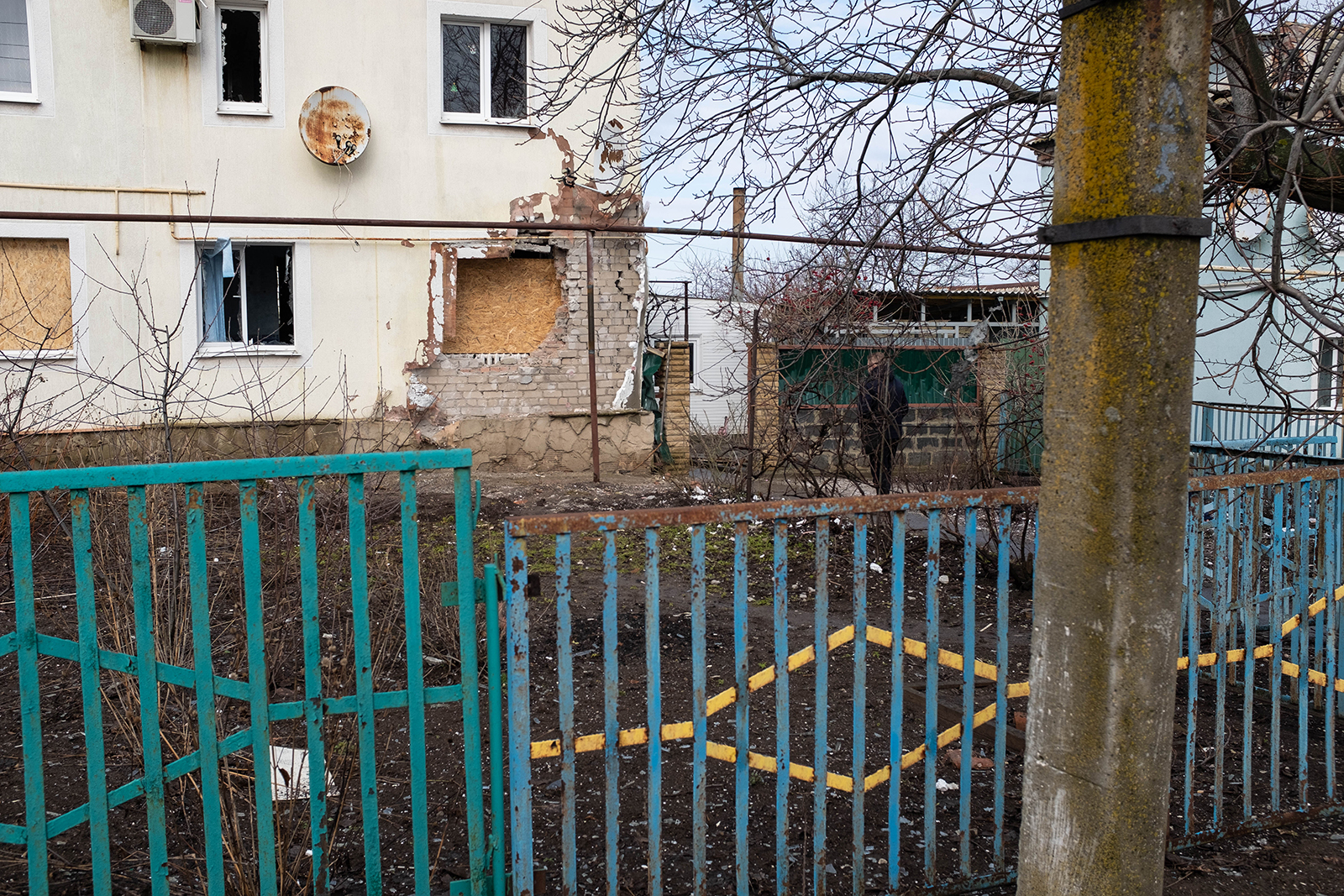 On the same day Veronica's home was attacked, a shell landed in Roman Shirokiy's driveway around the corner. He had heard the shelling, and was moving his car into the garage, hoping to shield it. The shrapnel ripped through his body, and he was killed.
He couldn't be buried in his hometown, because the Novoluhanske cemetery was surrounded years ago by the fighting on the "contact line" — the frontline that separates pro-Russian rebels from Ukrainian forces — and is too dangerous to use. His wife wailed uncontrollably as he was laid to rest in the neighboring village.
Russian President Vladimir Putin has now declared that this village — and all of the Ukrainian-controlled Donetsk and Luhansk Oblasts — is part of two new, independent countries. The drama and uncertainty of that decision only amplifies the abandonment felt by the people of Novoluhanske.
2 hr 17 min ago
Ukraine given new warning by US of imminent Russian attack, officials say
From CNN's Matthew Chance, Katie Bo Lillis, Kylie Atwood and Vasco Cotovio
The United States has issued a new warning to the Ukrainian government that the latest intelligence points to a full-scale Russian invasion imminently, according to Ukrainian, US and Western officials familiar with the matter.  
The new warning was conveyed on Tuesday morning local Kyiv time, according to three of the sources.
A senior Ukrainian official said Ukraine has not verified the intelligence and noted that the United States has issued similar warnings before for assaults that ultimately did not materialize.
NATO allies have been given a similar intelligence assessment warning of an imminent attack, according to a NATO military official. The official cautions that "no one knows for sure" what Putin is going to do.
News of the warning comes as the Ukrainian President Volodymyr Zelensky has called for a state of emergency to be imposed across the country starting at midnight tonight in Ukraine.
Of particular concern, the US warned, is the major northeastern city of Kharkiv, according to the senior Ukrainian official and a Western official familiar with the intelligence. The Ukrainian foreign minister said on Tuesday there were no plans to evacuate the city. 
"We do not have such plans," Dmytro Kuleba said during a press conference in Washington alongside US Secretary of State Antony Blinken.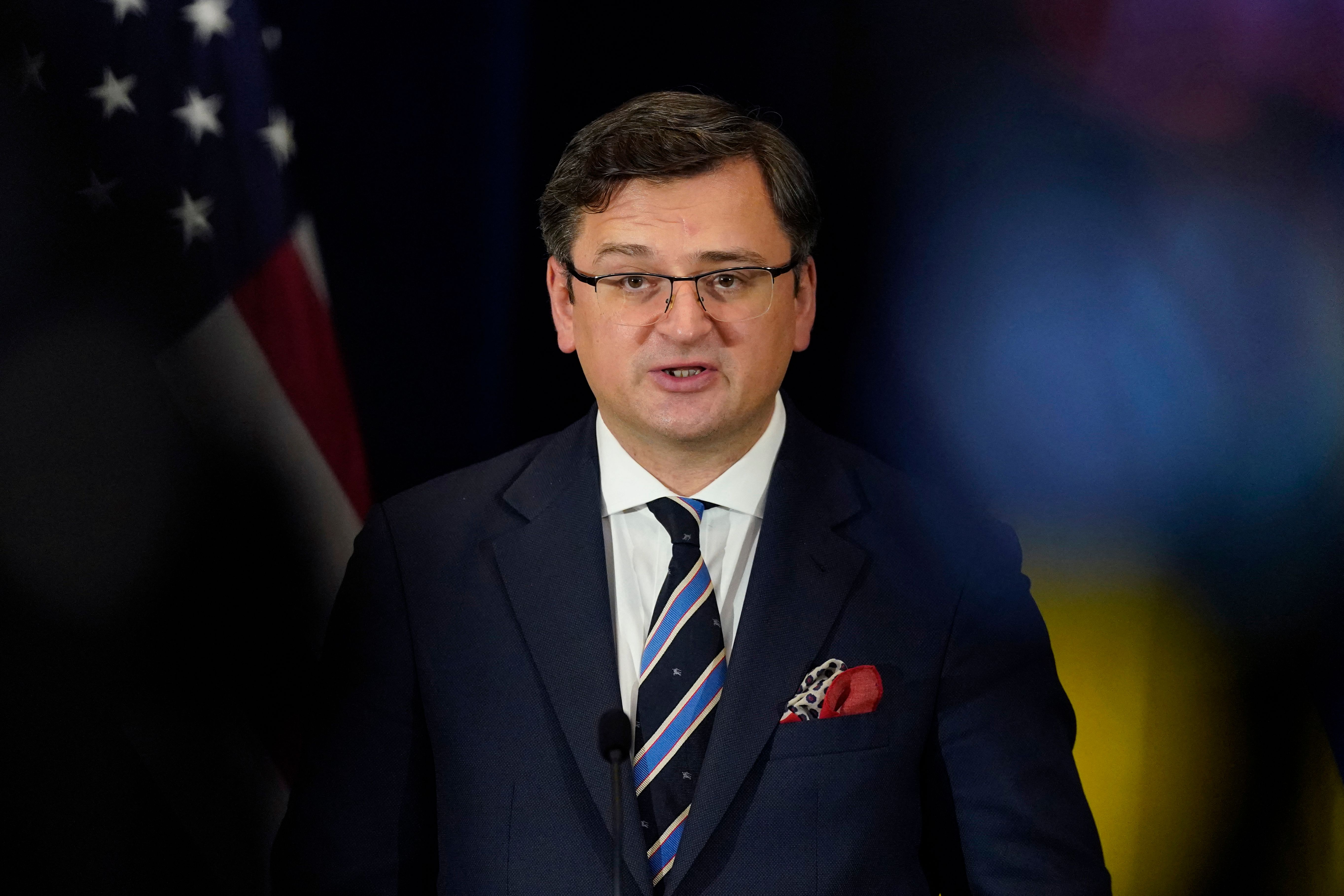 Social media videos geolocated and analyzed by CNN over the past several days show a continuing buildup of armor and support vehicles massing less than 30 kilometers (about 18 miles) across the border in Russia.
US officials have said that they anticipate both a ground invasion and airstrikes should Russia launch an attack.
"Russian missiles and bombs will drop across Ukraine. Communications will be jammed. Cyberattacks will shut down key Ukrainian institutions," Blinken said last week before the UN Security Council, describing how the US believed a Russian attack on Ukraine would unfold.
"After that, Russian tanks and soldiers will advance on key targets that have already been identified and mapped out in detailed plans."
Newsweek first reported this story.
2 hr 31 min ago
There have been nearly 60 violations of ceasefire in eastern Ukraine, defense ministry says
From CNN's Tim Lister in Kyiv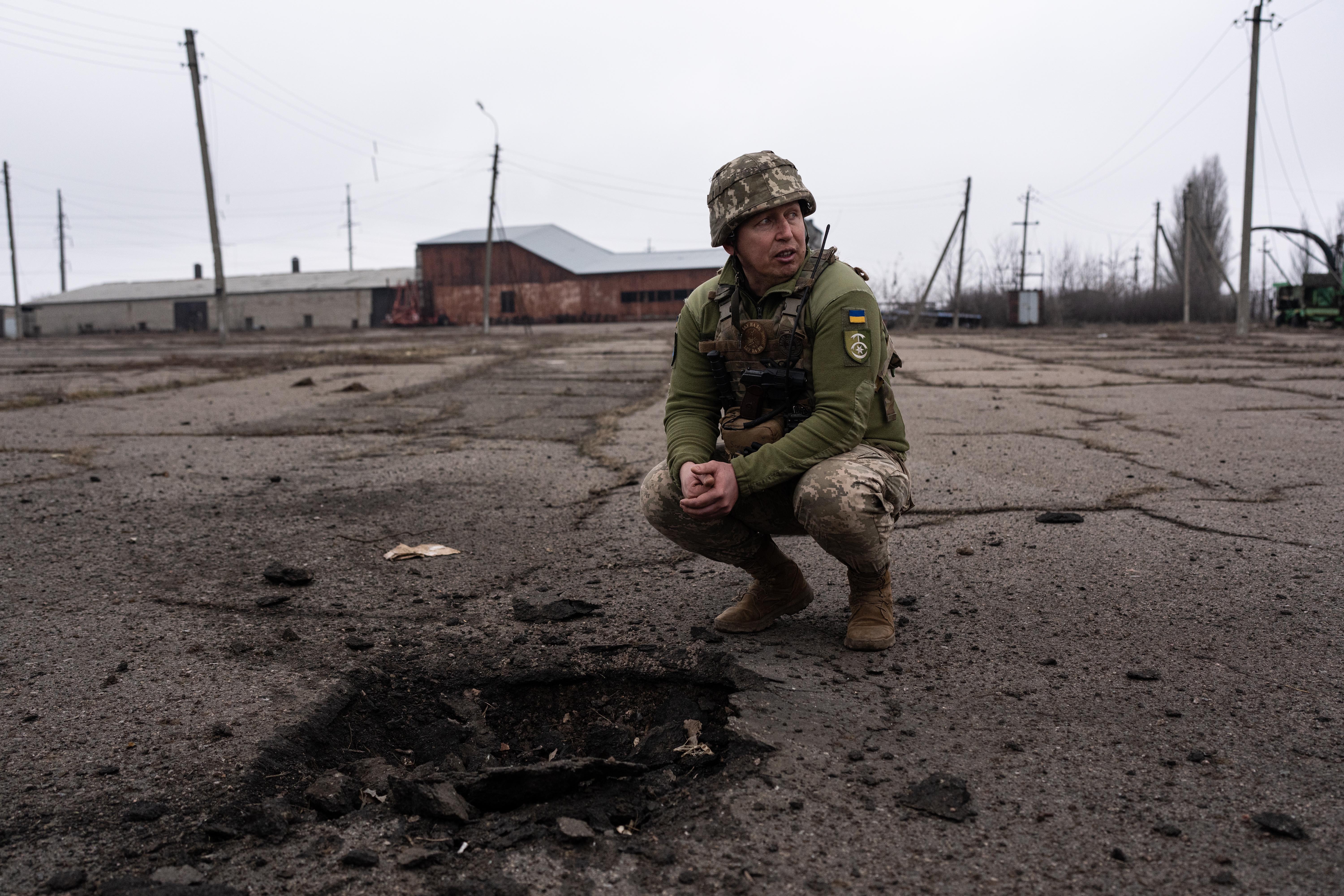 In its latest statement on violations of the ceasefire in eastern Ukraine, the country's defense ministry said that territory under Ukrainian control had been shelled 59 times from the self-declared republics of Luhansk and Donetsk as of 5 p.m. local time on Wednesday.
Of those incidents, 54 involved weapons prohibited under the Minsk agreement, which stipulate that heavy weapons should not be within 50 kilometers of the front lines. 
One Ukrainian service member was killed and another injured, according to the ministry. 
On Tuesday, the ministry recorded 80 violations.