Time Manufacturing gets new owner who promises hiring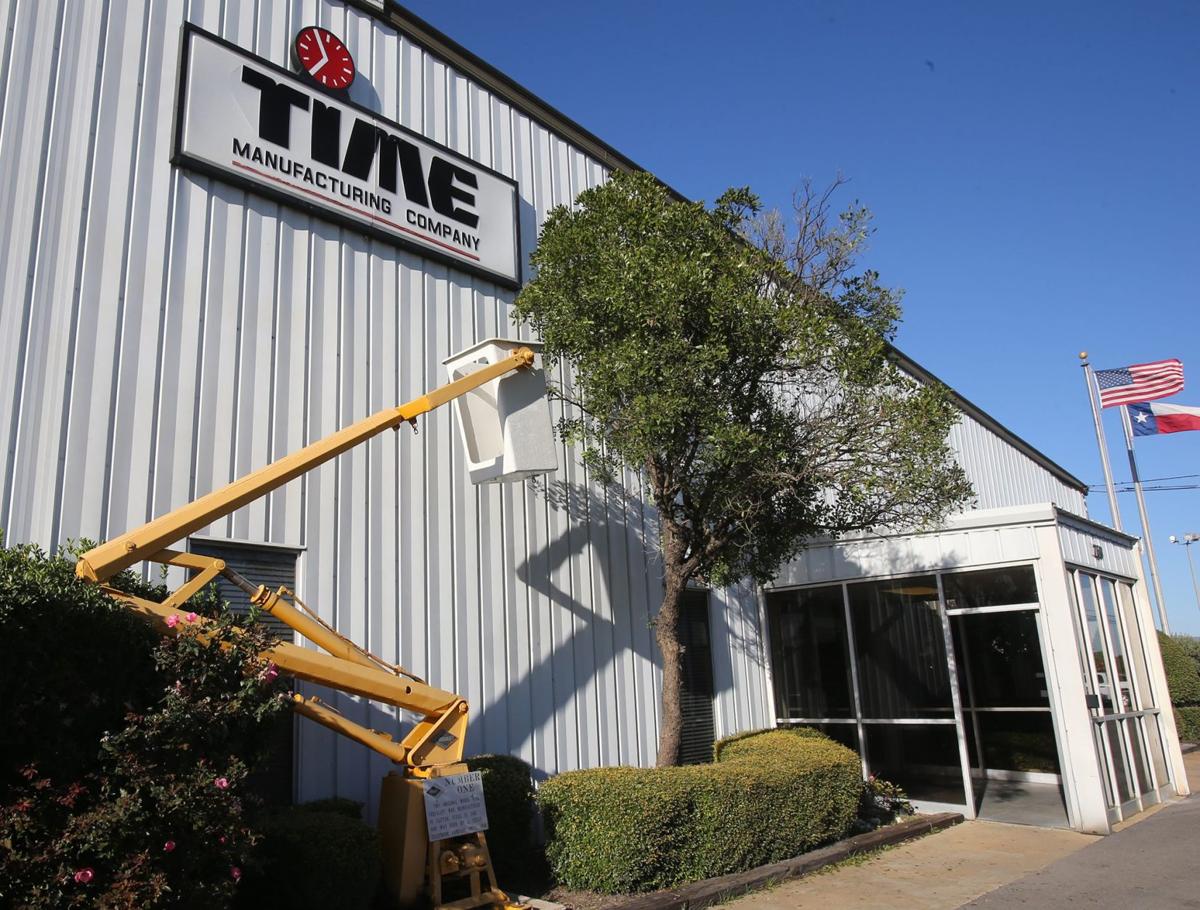 Time Manufacturing launched in 1965 as a one-product company in Clifton. Today it employs nearly 500 on Imperial Drive in Waco, more than 2,000 systemwide, and now belongs to a $45 billion private equity firm.
H.I.G. Capital earlier this month wrapped up a deal to buy the Waco-based company from The Sterling Group. Time produces industrial lifts and has flourished in recent years, making nine acquisitions and opening hubs in Europe and Asia.
Time spokesperson Brent Berger said Time Manufacturing will immediately hire 100 to 200 people, as world demand continues to surge. He said the Waco plant holds a prominent place in those hiring plans.
"Big picture, if we get enough quality, skilled workers, we could add shifts," Berger said. "Demand is there to run 24 hours a day, seven days a week."
Hiring today follows an announcement in May that Time would immediately hire 100 new associates across the United States, including engineers, hydraulic and electrical systems maintenance and installation technicians, and mechanical assembly workers.
"The resources and industry knowledge that H.I.G. brings, combined with its proven ability to help companies grow through acquisition, will allow us to accelerate our growth plan," Time CEO Curt Howell in a press release announcing this month's sale.
H.I.G. Managing Director Tenno Tsai said in the press release he looks forward to working with Howell and other members of the Time management team, having partnered with them "on a prior successful investment."
"We look forward to supporting Time's next phase of growth by investing in new product development, geographic expansion, and complementary acquisitions," Tsai said.
Time Manufacturing offers lines of vehicle-mounted aerial devices under the Versalift, Ruthmann, Steiger, Eagle and EcoLine names. BlueLift offers compact aerial devices. BrandFX produces truck bodies, toppers, inserts, booms and buckets in the company's fiberglass division. Aspen Aerials specializes in cranking out trucks used to inspect bridges.
Berger said every unit stands to benefit from the $1 trillion bipartisan infrastructure bill President Biden signed into law.
Time and its holdings produce bucket trucks, digger derricks, cable placers, truck bodies, buckets, and other specialty equipment for electric utility, telecommunications, bridge inspection and tree care applications.
Internationally, Time Manufacturing made news in 2018 entering into an agreement with Xuji Electric, a subsidiary of State Electric Grid of China, to establish an aerial lift manufacturing facility in China to serve the Chinese market.
It also entered into an agreement to share in the ownership of a China-based Versalift distributor, "in order to serve the booming demand for telecommunications and electric power infrastructure maintenance equipment in the world's fastest growing economy," a company timeline says.
Sterling acquired Time in 2017 from a family that had owned the business more than 40 years. A press release from Sterling says it invested heavily on Time's behalf to improve technology, manufacturing efficiencies and aftermarket services. It also expanded the company's presence in Europe.
"Time has been transformed into a global leader with stronger margins and a proven track record of growth," Sterling's press release says.
Founded in Clifton, Time relocated to Waco in 1967.
Get the latest local business news delivered FREE to your inbox weekly.