In this new "steady state" phase of COVID-19 in Utah, surveillance of the virus in our wastewater has become an even more important tool. (Winston Armani, KSL-TV)
Estimated read time: 2-3 minutes
SALT LAKE CITY – In this new "steady state" phase of COVID-19 in Utah, surveillance of the virus in our wastewater has become an even more important tool.
The Utah Department of Health has kept a close eye on trends with the virus even when fewer people are getting tested. Each flush of the toilet provides COVID-19 data in our communities.
Since this tool was first developed two years ago, wastewater surveillance of COVID-19 has become an early warning system. Right now, three Utah sample sites are showing increases in COVID-19 that the program manager is watching closely.
"We collected our very first samples almost exactly two years ago," said Nathan LaCross, the wastewater surveillance program manager with the Utah Department of Health. "It provides a really efficient pool sample, especially for diseases where there may not be other great surveillance data that is available at all."
Utah and many other states are regularly monitoring COVID-19 in wastewater. Infected people shed the virus in their waste, and concentrations are measured in sewage samples at the inlet of 42 treatment plants statewide. That data provides an indicator of COVID-19 infection trends.
"We are testing, by our estimation, 88% of the state's population twice per week. That's just not possible using something like individual tests. You just can't get that sort of coverage," said LaCross.
Right now, the program manager said COVID-19 is in the low range statewide, with the exception of eight sites trending up. At five of those sites, overall numbers remain low. At the treatment plants in Moab and Park City, he believes they are seeing higher concentrations due to travelers moving through those communities.
"We're out of winter now. We're into spring. There's more population movement. There's more people going out and traveling," LaCross said.
So, there are more opportunities to spread the virus.
"COVID isn't gone," he said. "It's still there. So, my suspicion is that we're just seeing increased transmission due to increased population movement and contact."
Nationally, researchers are seeing an uptick of COVID-19 in wastewater surveillance at 150 sites, mainly in the Northeast. LaCross said it's too early to tell whether the rise here is related, but he's not alarmed.
"I wouldn't say alarm, no. Caution, yes," he said, "and, keeping a close eye on it, which we're doing, also yes. But, alarm probably no, not yet."
The program manager said the goal is to make the COVID-19 wastewater surveillance a permanent tool and use it for other viruses as well.
You can find the data for the wastewater treatment plant in your community here.
×
Related Stories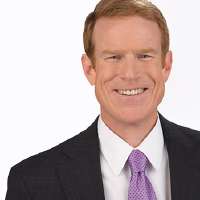 Jed Boal
More stories you may be interested in